RELAX…
Japan
If you like the idea of doing yourself some good, soaking up scenery and learning at the same time, a walking tour through the peaceful backcountry of japan could be best for you. The nakasendo way tour, a ten-night excursion beginning in Kyoto and ending in Tokyo, is a no-stress way to see the sights and life surrounding one of the most ancient highways in japan.
Surf Maroc, Taghazout
A beachside base, beautiful sands and powerful waves – this is what you will get if you take a break with surf maroc, based in taghazout on Morocco's Atlantic coast. This haven of sun, sea and sand is a short journey from Agadir, and the surf camp packages on offer provides visitors with expert guidance to help find the right waves. (Taghazout is now a famous surfing destination, but if you want a beer after the waves, you will be frustrated says the local people– it's a dry town and the nearest alcohol is found in Agadir.
Going on a cruise.
Setting off on a cruise might not seem the best way to relax at first – but once you get on board, find a seat out on deck and realize that, for next week, there's nothing to do apart from indulging in good food, watching shows and maybe meandering through a couple of European cities, you might change your mind. Celebrity cruises' canyon ranch Spa Club means you can indulge while looking out on miles and miles of nothing but ocean. 🙂
Bom Bom Island, Principe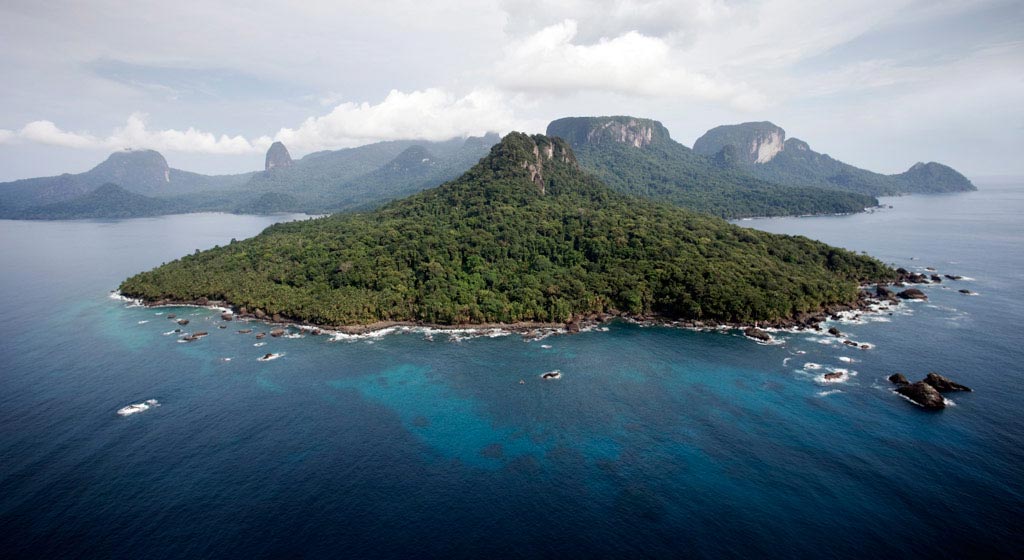 You might not know where Principe is (it's off the coast of West Africa) but you're unlikely to care when you see its secluded beaches and lush rainforest. You could make the most of the natural environment with hiking, bird-watching and canoeing, or just relax for a few days on bob bom islands' verandas before falling asleep to the sound of waves.
Poovar island resort, Kerala

Water is the ultimate relaxer and you'll find plenty of it at Kerala's poovar island resort. Whether you choose to take a backwater cruise, sleep in a floating cottage or spend the day on a beach with views of the Arabian sea, there's plenty of it to go around, making you realize why the rest of India calls Kerala 'god's own country'. (Kerala on the south west coast, stacks up well in India's statistics: it has the highest literacy rate, the highest life expectancy and is the least corrupt state in the country.
Basecamp Spitsbergen, Norway.
Four locations built from recycled materials and driftwood, some of which are only accessible by dog sled and snowmobile in the winter, provide the chance to live like a proper old-school trapper. And at the Nordenskiols lodge, there's neither running water nor electricity…
Western Cape, South Africa.
On the garden route between Cape Town and Port Elizabeth in South Africa, the seaside town of wilderness lies almost exactly halfway between those two cities. It's famous for its long white sandy beaches and crashy waves, making it an ideal place to grab a board and catch a crest. Whales (the blue ones not the killer variety) also think it's a good place to hang out, so keep your eyes peeled for them throughout the autumn months.
Tongsai Bay – Koh samui, Thailand.
Tucked away on koh samui's east coast is the achingly beautiful tongsai bay. It might lack the flawless sand on the other side of the island but makes up for it with the eponymous resort cut into a palm tree-bedecked hillside that curves around the bay. No motorized boats are allowed here, which means you'll enjoy almost total silence as you stare out over the bay from the infinity pool. It's a nice life here.
RETREAT…
Heritage Le Telfair, Mauritius
A stunning five-star resort on this Indian Ocean Island, heritage le Telfair is a retreat in more ways than one. Inspired by the natural beauty of its setting, the resort is a tribute to the Irish botanist and naturalist Charles Telfair. But it also boasts thoroughly impressive golfing facilities: come and practice your swing and perfect your putting on an 18-hole championship course that stretches out over 100 hectares.
California, USA – Esalen, Big Sur
The esalen institute is almost as much a part of the Big Sur fabric as the jaw-dropping scenery in which it is set. A place of spiritual retreat since the 1960s, esalen's community runs workshops and supports local initiatives, and members of the public can get access to the hot springs once a day between 1 and 3am to experience this iconic slice of modern Californian history.
SPA
Amangiri – Utah, USA
Arriving at amangiri is like discovering a genuine desert oasis. Located deep within 600-acre estate in southern Utah's canyon point, the resort shimmers among ancient sandstone monuments. Its elegant rooms have floor-to-ceiling vistas of the Grand Staircase-Escalante National Monument, while a blissful spa and fine-dining restaurant border the heart of the whole place – a beautiful swimming pool that's carved out the landscape. Not many hotels can claim to be quiet so serene, and that's how it makes you feel.
Vivanta by Taj Coral Reef, Maldives.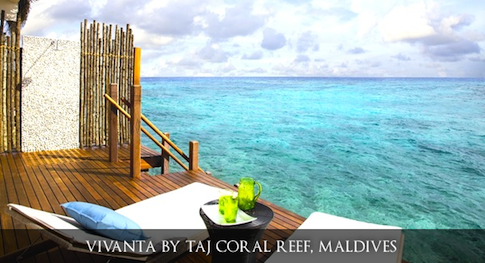 Azure seas, dramatic sunsets and cold drinks on tap – this is relaxation, Maldivian style. As expected the hotel's Jiva spa is rather special – signature treatments overlooking a gorgeous atoll.
Es Vive, Ibiza.
Subtract the partying and the hangover and Ibiza is actually an ideal place to chill out – and there's nowhere better than shiny, bright, art deco-inspired Es Vive. (Ibiza might be famous for its electronic dance music scene, but it was once covered completely in pines. It and neighboring Formentera are known as 'pityuses'.
Lake Vyrnwy, Wales.
There's regular spa hotel, and then there's a spa hotel overlooking the biggest and most beautiful lake in wales. Lake Vyrnwy boasts a thoughtfully placed waterside Jacuzzi that makes the most of its setting and, with its ESPA spa treatments and grand, luxurious rooms, there's a chance you'll never leave.
BY SANGITA MAITY