Mr. P. Chidambaram presents the Union Budget 2013-14, eighth, in his capacity as the Finance Minister of the Republic of India.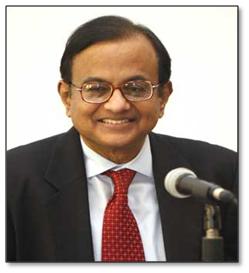 Let's have a look at what does the UPA Government have for all of us in the Education industry?
Well, here it is…
– 17% hike for the allocation towards Education sector, amounting to Rs. 65,867 crore
– Rs. 27,258 crore towards the 'Sarva Shikshan Abhiyaan' (education for all)
– The plan expenditure for Department of School Education has been kept at Rs. 49,659 crore while the plan expenditure for Department of Higher Education has been put at Rs. 16,198 crore (totalling to the 65,867 crore figure)
– The Rashtriya Madhyamik Siksha Abhiyan programme, which aims at universalisation of secondary education, has got Rs. 3983 crore for 2013-14, an increase of Rs. 25.6 per cent over the revised estimate
– The mid-day meal programme has been allotted Rs. 13,215 crore
– Indian Institute of BioTechnology to be set up at Ranchi
– Provision of 4727 crore for Medical education, training and research
– 1769 crore towards Department of Ayush for Ayurveda, Unani, Siddha and Homeopathy
– Six AIIMS-like educational institutions started functioning from September 2012, hospital facilities in the same would be commencing this year
– Provision for reconstruction of Nalanda University gears up
ALONG WITH THE ABOVE PROVISIONS, HERE ARE FEW OTHER HIGHLIGHTS OF THE BUDGET:
– No change in slabs and rate for personal income tax
– Tax credit of Rs 2000 to be provided to every person to having income of up to Rs 5 lakh
– Surcharge of 10 per cent for individuals whose taxable income is over Rs 1 crore
– Duty free limit on gold raised to Rs 50,000 in case of male and Rs 100,000 for women
– No countervailing duty on ships and vessels
– Service tax to be levied on all air-conditioned restaurants
– Rs. 1000 crore to be allocated for Nirbhaya Fund; and banking institution specially for women to be set-up
– First housing loan up to Rs 25 lakh would get additional deduction of interest of up to Rs 1 lakh in 2013-14
– Prices of ready-made clothing, leather goods, precious stones to experience a fall
– Prices of cigarettes and set-top boxes to elevate
– Gross market borrowing seen at 6.29 trillion rupees in 2013/14, where as Net market borrowing seen at 4.84 trillion rupees
– Estimated Petroleum subsidy seen at 650 billion rupees in 2013/14 (968.8 billion seen in 2012-13)
– Estimated 900 billion rupees spending on food subsidies in 2013/14 (850 billion seen in 2012-13)
– Allocation of 2.03 trillion rupees for Defence in 2013-14 (approx 1/8th of the total budget)
– Allocation of 801.94 billion rupees to rural development in 2013/14
– Allocation of 270.49 billion rupees for agriculture in 2013-14
MY INTERPRETATION:
Keeping in mind the upcoming 2014 elections, Mr. Chidambaram has taken a cautious step to present a very ordinary level budget.
Expectations of the Indians were very high from this budget, all of which are not really met.
The middle-class continues to stay disappointed with the 'no-change' strategy applied in the personal income tax segment.
The budget is definitely fruitful for the education, agriculture, food and drug administration, health services, banking and financial and the home loan sector.
– Ojas Ajay Barve
[Consulting Content Editor]