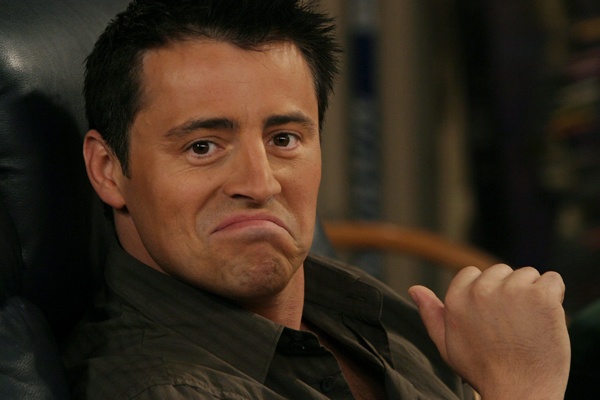 We all love FRIENDS and we all love all the characters from the show and none of us THE FRIENDS fan can forget JOEY TRIBBIANI.
HERE WE HAVE GOT THE TOP 10 QUOTES:
10: THE LINE
9: CURVY!!!
8: BABIE
7: DINOUSAUR
6: NOT SO SORRY
5: COWS POO
4: FOOD S**X
3: JOEY ON FOOD
2: HEY WOMAN!!!
1: THE BEST :
BY HARSHVARDHAN SINGH.