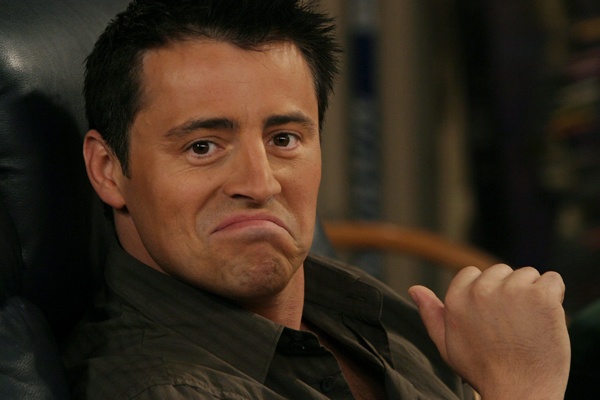 We all love FRIENDS and we all love all the characters from the show and none of us THE FRIENDS fan can forget JOEY TRIBBIANI.
HERE WE HAVE GOT THE TOP 10 QUOTES:
10: THE LINE
9: CURVY!!!
8: BABIE
7: DINOUSAUR
6: NOT SO SORRY
5: COWS POO
4: FOOD S**X
3: JOEY ON FOOD
2: HEY WOMAN!!!
1: THE BEST :
BY HARSHVARDHAN SINGH.
The following two tabs change content below.
harsh
A fan of art,cinema,music and whatever is beautiful. currently a student. Creativity and innovation always draws me towards it. i am the one who reads books,hears music take pictures explore places and does whatever gives peace and pleasure and shares it .