Interview with Samit Kumar Biswas,CEO & Founder at ADVATECH HEALTHCARE PVT.LTD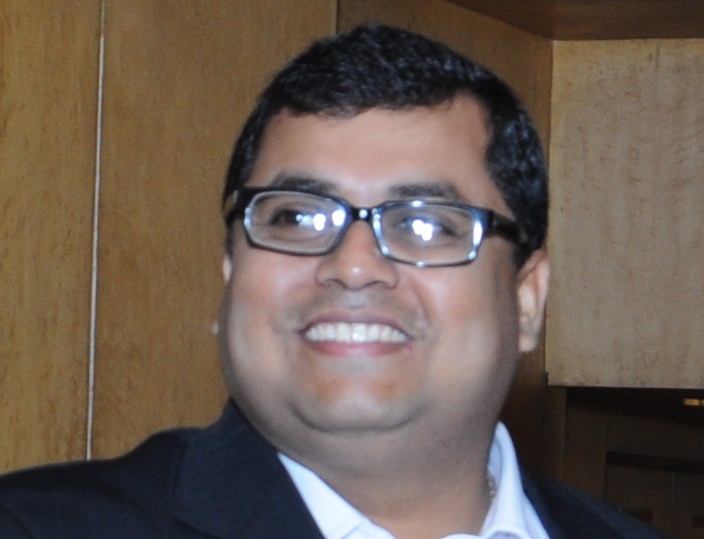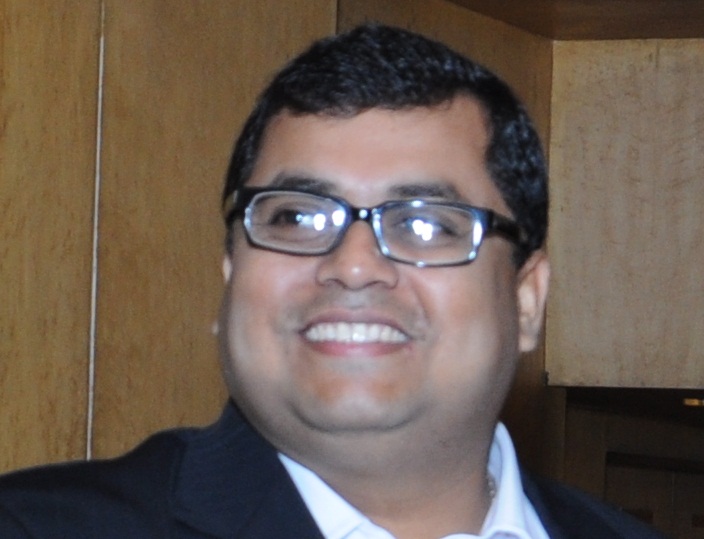 Tell us something about yourself ?
I did my MBA from Idian Institute of Foreign Trade ( IIFT ) in International Business & served various MNC ( J&J , Medtronic , S&N , GSK ) as a middle management member for around 17 + years
Tell us something about your business.We started Advatech in Aug 2010 , actually operational since May 2011 once I took over as a Full Time CEO & Director. We are mainly in Medical Tourism & Health care Services Business. We manages entire logistics for the International Patients , i.e. from their Visa to transportation & post treatment follow up . It is mainly an IT enabledservices.
We also have Advatech Care Card for Indian Market to manage day to day health care requirements for Sr. Citizen & hiflying Executives. It is also an complete IT services.
Apart from this , we are the first one to start dedicated Air & Ground ICU Ambulance services in Eastern India.What is your philosophy towards work?
               I always try to adress the basic problem – so the solution become easy.
Whom do you admire as your role model? And why?
I have couple of role models in various domain . e.g. For Business Leadership Iadmire Mr. Ratan Tata – the way he did the make over of Brand TATA from an Indian to a truly Global , its out standing. He always live on his passion ( Automobile – Indica , Aviation – Air Asia ) . For a true vissionary , I admired Mr. Narayan Murthy – he had the vission to take India to the Global IT map , being a under developing country in couple of decade ago . For people Ledearship , I always admire Netaji Subhas Chandra Bose , no body need any justification on this & as an Spiritual Ledear I admired Swami Vivekananda
"Management is core to every individual, organization & society." Give your views on it.
Yes , If you can't manage your home , then you can manage any complexity in your professional life. If you are a successful husband/wife/home maker – chances are more to be a sucessful manager. ICICI Bank Mrs Chanda Kochhar , Axis bank Mrs. Sikha Sharma & more.
Name 3 qualities of prime importance that a businessman should possess.
Patience , Flexibale & open to take challenges with burning desire to make the differences……
According to you, what are the challenges for Entrepreneurship today?
No clear Govt. Policies to promote entrepreneurship , access to fund is limited & compexcity of the market.
Can Entrepreneurship be taught in B-Schools/Management Institutes/Colleges?
No , It has to be with in. A guide line can be taught in B Schools / Colleges .
Is the Name of the Institute from where a student pursues his/her Graduation/Post Graduation or other courses important while setting up your business?
It is exactly not like that , but obviously the Institutes plays a major role in up bringing of an Entrpreneure .
Do you think today's economy is conducive for a new venture to start upon?
             Yes.
Do you think introduction of Wal-Mart in retail industry will affect  businesses to great extent. What impact will it have on Indian business industry.?
See enrty of any new competetion or entry of a strong industry player in any market makes that segment more strong . So if company like Wall- Mart comes to any market , it will boost the economy . For India also , it will be good for our Indian farmars & remote villagers.
"Earning more & more is the motive behind any business." Is it justifiable?
 No. If any body is doing business just to earn , then it can't be sustainable. One has to have a long term vission to be in the market with a market centric approaches.
Share with us the most enjoyable moment you had experienced on work.
Two incidence I can quote here :
1. One aged lady from Imphal had stroke & her son in US called us for the Air Ambulance service for Delhi Ganga Ram Hospital. But evaluating the situation , we thaught & advise them to take the lady to Kolkata , instead of Delhi . They took our advise & save the precious life , Time & saved around Rs. 6.5 lacs . More importantly the proper treatment has been started immediately.
2. This is very recent . One senior couple from Kolkata went for a vacation in Kerala & the lady fall seak their. They initially got treated in Kochi's one of the leading hospital. But they were clue less on the line of treatment & the patients also not responding to the treatment. Once they approached us – after evaluating the situation we advised them to shift the patient from Koch to Kolkata by our ICU Ambulance services.When we took hand over of the patient , we were not sure about the patients recovery – but our hard work pays off & the patient is completely stable.
The initiative taken by BMS is comandable & I must appriciate the amount of effort you guys are giving is out standing. Wish you all the best.
COMPANY PROFILE
History-
Advatech Healthcare is one of the premium medical tourism facilitators & emergency healthcare service providers of India. It was incubated by STEP, IIT Kharagpur, is funded by West Bengal Electronics Industry Development Corporation Limited (WEBEL) and has Times of India (Bennett, Coleman and Co. Ltd.) as its partner. Advatech Healthcare Pvt. Ltd. is one the most innovative and youngest & Medical Tourism Service Providers in India with multiple accreditations from
1.      Medical Tourism Association (MTA) , USA
2.   Medical Tourism Quality Assurance Advisor, USA
3.    Indian Medical Tourism Association (IMTA)*
We are also empowered with MTQUA Certified Medical Tourism Professionals, it offers a complete wellness journey for patients from all over the world. We assist people with their travel logistics, visa, and transportation for medical treatment, surgery, hospitalization, stay and travel in India. Thereby, we provide end to end solutions to our clients. To let the clients reap the benefits of world class medical care at affordable rates, the company has tied up with the best hospitals like Royal Brompton , UK, Fortis, Apollo, Narayana Hrudayalaya Hospital, Max Hospital, Medica Synergy Hospital, B L Kapoor Hospital, Aditya Birla Memorial Hospital, Manipal Hospitals, Sterling Hospital etc. and doctors and wellness providers like VLCC Health care limited, Leonia Holistic resorts and many more across the country. For more details please visit www.advatechhealth.comor www.facebook.com/advatech
Advatech Healthcare has come up with a unique product idea called the Care Card which would be a one stop solution for all elderly couples health woes!
We are already having our presence in Countries like UK, Bangladesh & also planning to opening up in Kenya, Tanzania & Nairobi.
Please note that , as mentioned earlier – we can offer our services in India, Germany , Turkey ,Thailand & Singapore hospitals.
In India we offer our services in following cities :
1. Delhi & NCR
2. Bangalore,
3. Kolkata
4. Mumbai
5. Pune
6. Ahmedabad,
7. Chennai,
8. Hyderabad &
9. Chandigargh
Apart from this we have a dedicated Cosmetic Surgery Centre in a exotic location in Lonavala near Mumbai.
Here we offer Visa assistance, Air Port pick up & drop. Accommodation with customized food, local tour for accompanying persons & post treatment rehabilitation in Agra, Jaipur, Shimla, Kullu, Manali. Mysore, Hyderabad, Darjeeling, Sikkim , Shillong, Goa, Puri, Mandarmani , Sunderban , Goa & many more natural & adventurous resorts. If any of your clients looking for Eco Tourism , we can arrange that as well.
In UK we provide our services in London one of th biggest Cardiac & Chest speciality hospital – Royal Brompton , London
In Germany we offer our services in Karlshru ner Stuttgart. This is mainly for Sports Injury & Orthopedics.
In Thailand its Bangkok  & Singapore with the same services as in  Germany.
Vision/Mission-
To be the top global healthcare service provider with more innovative & customised service by 2020.
To make world class healthcare facilities affordable to every segment of the society accross the globe.
Products & Service- Medical Tourism ,  Wellness &  Health Tourism , Air Ambulance Services & Personal Health Care Data management –  "Advatech Care Card "
Marketing Strategy–  Long term relationship through unmatched service quality.
Existing Market Presence– Kolkata, Delhi , London , Yemen , Dhaka & Nairobi
Future Plans- Will be launching our Advatech Care Card in Baroda , Jamnagar & Ahmedabad & will be launching Medical tourism in Ukraine.
The following two tabs change content below.
I am Karan Mange, Assistant Manager- Social Media Initiatives at BMS.co.in currently studying TYBMS I am fun loving, extrovert, loves too much of talking, interacting with new people, exploring new places and many more. I go mad about music, especially sufi and classical. Interested in photography, graphic designing, media and music. want to explore world and see myself in the top management of a MNC.