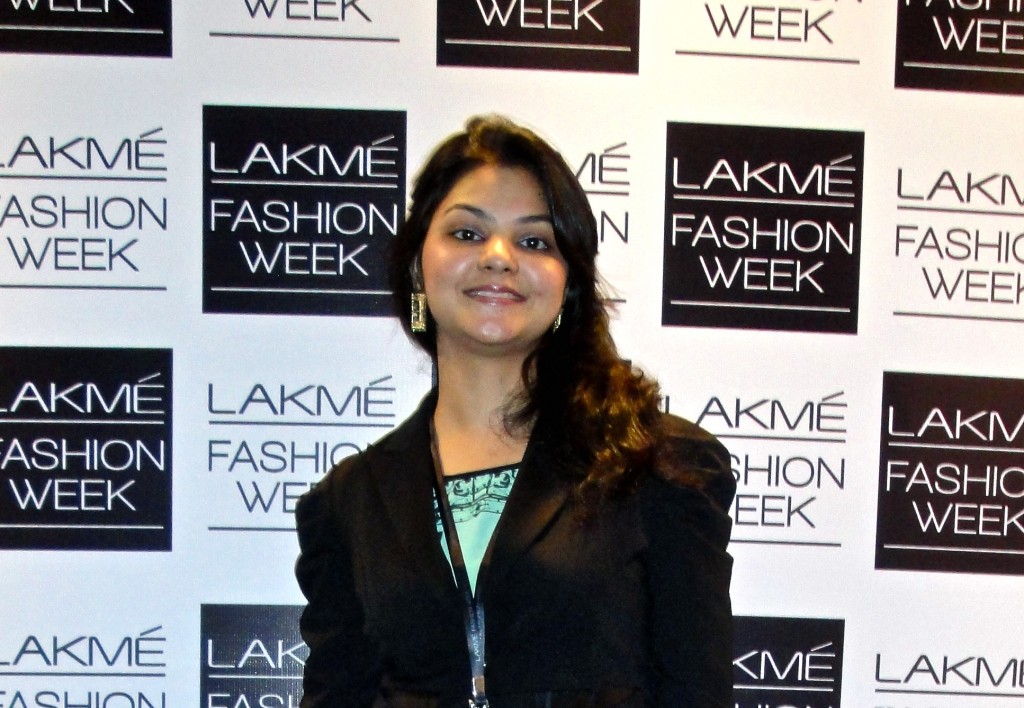 Name: Neha Goel
Company: Nepra by Neha Goel
Facebook/Twitter Id: TheNehaGoel / https://www.facebook.com/neprajewelry
Tell us something about yourself?
I attained my Accredited Jewelry Professional Diploma Degree from Gemological Institute of America, Carlsbad, CA in year 2011. I have also studied Gemology Jewelry Professional (2 year Diploma course) from Singem Kolkata in the year 2009.
Tell us something about your business. 
"Nepra by Neha Goel" is a venture that was started by me in the year 2012 at an early age of 25. Nepra is designed to be your one step destination for anything that you can think of or is related to jewelry. Nepra is a contemporary Jewelry Brand where all the jewelry collections that you will find are designed by me.  My  label embodies a perfect blend of colours and enamel inspired by the indo-western evolution. My persona is reflected in the vibrancy of diamonds, fusion of gems and mesh inspired art.  One can find a cartel of tradition, nostalgia and the touch of handmade manufacturing in our gems.
What is your philosophy towards work?
My work is my passion. My philosophy towards my work is that I can show my ability, creativity, responsibility and skill to and it brings me the corresponding result of what I have done.
Whom do you admire as your role model? And why?
Luckily I have 2 role models in my life- my mom, without whom I would have been simply 0. Second is my husband, who acts as a motivator at every single step of my life.
"Management is core to every individual, organization & society." Give your views on it.
Management is Core to everyone because of its impact in our day to day life. From smallest tiny job to any major work that we do, it's only the management that matters.
Name 3 qualities of prime importance that a businessman should possess.
1.      Creativity – If an entrepreneur is not creative, and sticks to one adamant rule/procedure in work, he/she can never grow as things change with time and we need to adapt to new modern ways.
2.      Managerial Skills – One needs to act like a leader and be a good manager. A very important aspect of a business is delegating work, and in order to see a business prosper, the skill of managing his people is most important.
3.       Accept Failure: The third most important skill of a business man should be the way he handles his failure. Failure is a part of success. We should always learn from our mistakes and failures. We should always remember that the key to success lies after one has been a part of some failure. The happiness that comes after is beyond measurable.
According to you, what are the challenges for Entrepreneurship today?
The major challenge comes during Marketing and advertising your brand.  This is one aspect where I am myself facing the utmost challenge in my profession. Brand Building is the most important factor and the most challenging factor.
Can Entrepreneurship be taught in B-Schools/Management Institutes/Colleges?
Never. The practical implementation is something can never be taught through any book.
Is the Name of the Institute from where a student pursues his/her Graduation/Post Graduation or other courses important while setting up your business?
The name of the institute is important when you are setting up your business and also after its set up. The credibility factor of the institute gives a kick start to your work too.
Do you think today's economy is conducive for a new venture to start upon?
Yes, definitely it is. Everybody wants to do something new of their own. If the economy doesn't support the new venture, there would not be company like Reliance.
"Earning more & more is the motive behind any business." Is it justifiable?
Its justifiable  in a way if taken in a positive manner. Everybody wants to earn money but the path followed is very important.
Share with us the most enjoyable moment you had experienced on work.
It was my debut with LAKME FASHION WEEK Winter Festive'13 that the most beautiful lady of our Film Industry the legendry POONAM DHILLON walked into my booth saying : "My friend told me you have beautiful collection!" and purchased few pairs from me 🙂

Your feedback for BMS.co.in?
You are doing a good job. Keep it up!!
The following two tabs change content below.
We, at BMS.co.in, believe in sharing knowledge and giving quality information to our BMS students. We are here to provide and update you with every details required by you BMSites! If you want to join us, please mail to
[email protected]