An Interview with Ms. Nisha Patel, Founder, Management Paathshala
by Saba Vakani, Correspondent, BMS.co.in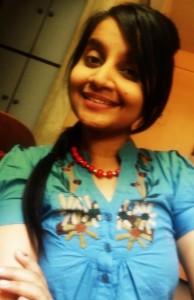 Tell us something about yourself
I am a BMS graduate from Nagindas Khandwala College of Management Studies (NKBMS). I did my Masters in HRM from NMIMS University.
A Philomath, An Entrepreneur, Love my profession, Social Media Enthusiast, Voracious reader, Ardent follower of Cricket and F1, Loves Photography and Dance, Lives life to the fullest, Committed to being inspired in life.
Tell us something about Management Paathshala
The most life changing event which took place in my life was the evolution of my prodigy 'Management Paathshala'.The spark of Entrepreneurship that was there during my BMS course turned into fire through the completion of it. I had discovered my passion of being an instructor and educator.
"There are some who talk about their achievements and there are some whose achievements talk for them." We at Management Paathshala believe in belonging to second category. We are always strengthening our commitment to furtherance of education. The importance of education can never be understated. Indian culture has always been heavily dependent on teachers and scholars to define the paths of kingdoms right from the times of Chanakya who first dreamt of a united India. In keeping with this tradition Management Paathshala has put in yeoman's efforts to serve the cause of education.
Management Paathshala, incorporated in May 2009, is an education centre which aspires of grooming raw young talent into individuals who will be ready to take on the world by storm. Since I was the topper of my college, I managed to get decent number of students initially. And I am successful in achieving my target to a great extent as my students were completely satisfied with the approach and techniques which I innovated myself.
Management Paathshala most directly act as drivers of business behavior, especially academia. It helps shape the attitudes and behavior of students through business education, research, management development programs, training, and other pervasive, but less tangible, activities, such as the spread and advocacy of new values and ideas. Through these means, we have the potential to generate a wave of positive change, thereby helping to ensure a world where both enterprises and societies can flourish. In the near future I wish to apply the skills and sciences learnt during the Management Education towards the betterment and diversification of my entrepreneurial venture. (managementpaathshala.blogspot.com/)
Whom do you admire as your role model? Why?
 Steve Jobs – An Impossible Entrepreneurial Role Model
 "Stay hungry, stay foolish" has become the motto of many. A role model is "a person looked to by others as an example to be imitated". A role model for all young entrepreneurs because of his passion for continuous learning, creativity and innovation".
This passion is what young entrepreneurs should take away from Steve Jobs' story. Not everyone can drop out of college and sleep on friend's floors or be fired only to come back and save a corporation be fired only to come back and save a corporation from bankruptcy. Those are impossible standards to meet. What young entrepreneurs can do is realize that all paths to success are different, and Steve Jobs is the best example of this.
N R Narayan Murthy –
He is a great role model for all the young business entrepreneurs. His Underlying principles and qualities such as Simple living-High thinking, Under-promising & Over-delivering, Pioneer in HRM, Visionary leader inspires you a lot.
He believes in putting the public good ahead of private good in every decision he makes. This differentiates the developed world from the developing world.
What is your philosophy towards work?
As Sir N R Narayan Murthy always says, "Always put your heart in everything you do" and "Do not aim for SUCCESS, aim for EXCELLENCE." I trust myself and believe in honesty. For me honesty like success should never be optional.
How did you decide to become an Entrepreneur? Was it something you always wanted to be or is it something that happened suddenly?
I belong to a Gujarati family. Gujjus always have a knack of starting their own business. So even I always wanted to start something on my own. The spark that was there had turned into fire by the completion of my PG course. The time had come, to put all that I had learnt, into something worthwhile. I had to prove that; here I come to bear witness for what stuff BMS graduates are made off.
How had been your BMS journey? What did you LIKE or DISLIKE about the course?
I am enchanted to bring the most paramount 3 years of my life on to paper. My experience at NAGINDAS KHANDWALA COLLEGE OF MANAGEMENT STUDIES (NKBMS) is one that has made me the person I am today. It has made me become, from a simplistic, raw, and inexperienced individual, into one whose bleak talent has been nurtured gradually and endearingly. Each day has been worthy and commendable. The integration of subjects that has been adopted deliberately, to be covered in a span of 3 years, keeping in mind a student's overall growth, is quite formidable.
How has the course benefited you?
The experiential learning, the industrial visits, the extracurricular activities helped me mould into a more reasoning, well-informed, level-headed and more adept individual.
 The presentations, live projects and assignments that were consecrated quite cannily helped me fortify my managerial skills.
I learnt to be a team player and at the same time think independently.
In the process, ignorant of what direction I was towards, I was imbibing skills like being a multi-tasker, a hard-worker, discovering my strengths and weaknesses, making me come out of my comfort zone.
While in the campus we were given live experiments, wherein we were impacted to think like managers, be mature enough to take our own decisions, take risks, and act with self-command.
The constructive and healthy competitiveness that I was confronted with made me more passionate towards my work.
 "Earning more and more" is the motive behind doing BMS? Is it justifiable?
I joined BMS right after my commerce because I always wanted to learn Business Management. I wanted to learn each and every aspect of Business. I also wanted to improve on my presentation and communication skills. Money never motivates me personally. So whatever tasks you perform, Job you do or a business you start, if you put your 100 % in it then rest everything follows.
Do you think the BMS course curriculum is at par with industry expectations? What suggestions would you like to give to enhance BMS?
Well, It differs from college to college. Some colleges are just outstanding and some colleges are not upto the mark as far as management exposure is concerned. In my college I had the best management exposure. I have explained that in the above answers. But not each and every college gives you that exposure. So in that aspect students lag behind.
Few suggestions which I would like to give to enhance BMS are –
Management development programmes on a regular interval
Industrial Visits on a regular interval and for the practical exposure to students.
Case Study Presentations
Compulsory internships for students
Extra – curricular activities
Each and every college should have a career counseling cell where in they should provide perfect guidance to each and every student of the college. It will help students to decide on what exactly they want to do after their graduation because there are numerous opportunities available. So a little bit of brain storming and guidance would help students a lot and they will become more focused which is extremely important as far as their career is concerned.
Is the Name of the Institute from where a student does his/her BMS important while entering into corporate world?
Yes, to an extent. Because your alma mater gives you the ultimate management exposure and that's what is important at the end of the day in this highly competitive market place. Your alma mater plays a pivotal role in shaping your career.
Today there are endless career options one can go for after BMS. To what level does MBA hold its distinct position today?
It all depends on what exactly you want to do in your life or where exactly you want to see yourself 3 or 5 years down the line. MBA does hold distinct position today. The Management programmes help aspiring managers to become effective decision makers in their fields through upgradation of knowledge and managerial skills. The programme broadens the overall perspective of the students so as to make them powerful catalysts of Change.
What message would you like to give to the budding entrepreneurs?
Honestly speaking, I don't consider myself a right person for this question. I am still a neophyte. Few quotes from Steve Jobs Stanford Commencement speech always inspires and motivates me in my career. Here it goes –
"Sometimes life hits you in the head with a brick. Don't lose faith. I'm convinced that the only thing that kept me going was that I loved what I did. You've got to find what you love. And that is as true for your work as it is for your lovers. Your work is going to fill a large part of your life, and the only way to be truly satisfied is to do what you believe is great work. And the only way to do great work is to love what you do. If you haven't found it yet, keep looking. Don't settle.
As with all matters of the heart, you'll know when you find it. And, like any great relationship, it just gets better and better as the years roll on. So keep looking until you find it. Don't settle.
Your time is limited, so don't waste it living someone else's life. Don't be trapped by dogma-which is living with the results of other people's thinking. Don't let the noise of others' opinions drown out your own inner voice. And most important, have the courage to follow your heart and intuition. They somehow already know what you truly want to become. Everything else is secondary."
"Stay Hungry, Stay Foolish".
What qualities you see for apart from the required academic qualification while recruiting a person?
Highly dedicated
Good written and oral communication skills
Sound knowledge of the industry
What books would you recommend to Entrepreneurs and BMS students?
Well I am a voracious reader. I devour books of all genres. I can go on and on this question but I would recommend few interesting and must read books.
A better India A better World By N R Narayan Murthy or India 2020 by APJ Abdul Kalam or Imagining India by Nandan Nilekani
The Bottom of the Pyramid by C.K.Prahalad
The power of Creative Intelligence by Tony Buzan
The Purple Cow by Seth Godin
Top 3 books of Steve Jobs ( Strictly for those who consider Steve Jobs as a role model )
–          Autobiography of Steve Jobs by Walter Isaacson
–          Icon Steve Jobs by Jeffrey S. Young
–          The Steve Jobs way by Jay Elllot
Top 3 books of Malcom Gladwell

The Tipping point
The Outliers
The Blink
What movies would you like to recommend to Entrepreneurs and BMS students?
I love watching movies. I watch movies not only for their great entertainment value, but also for the powerful message that follows them. The list can go on and on but I would recommend top 5 movies which inspired me a lot and also had an impact on me with the powerful messages behind them.
Message of the movie – Determination and heart will get you further than talent.  It's a small but powerful illustration of the human spirit.
Message of the movie – Life is like a box of chocolates…you never know what you're gonna get. Passionate and magical. Movie has several messages, some of which are less obvious than others. The most frequently recurring theme is an admonition not to give up on life. Why surrender when you don't know what lies ahead?
 The Shawshank Redemption ( 1994 )
Message of the movie – Hope is a good thing, may the best of the thing and no good thing ever dies.
Message of the movie – The only thing greater than the power of the mind is the courage of the heart. 
The Pursuit of Happiness (2006)
Message of the movie – Life isn't easy and we must make sacrifices. You got a dream, you gotta protect it. People can't do something themselves,  they wanna tell you that you can't do it. You want something? Go get it. Period.
Your feedback for BMS.co.in?
Great and a very helpful website. Wonderful Initiative. I wish you guys all the very best for all your future endeavors.
The following two tabs change content below.
Vakani Saba
Aspire to become a Visionary and Motivational entrepreneur like "Steve Jobs and Anita Roddick" which will help to broaden my horizon and to achieve success in life. My strong leadership, convincing, educational and organizational skills and ability to work well with people would help me to grow the company. "An entrepreneur tends to bite off a little more than he can chew hoping he'll quickly learn how to chew it."
Latest posts by Vakani Saba (see all)