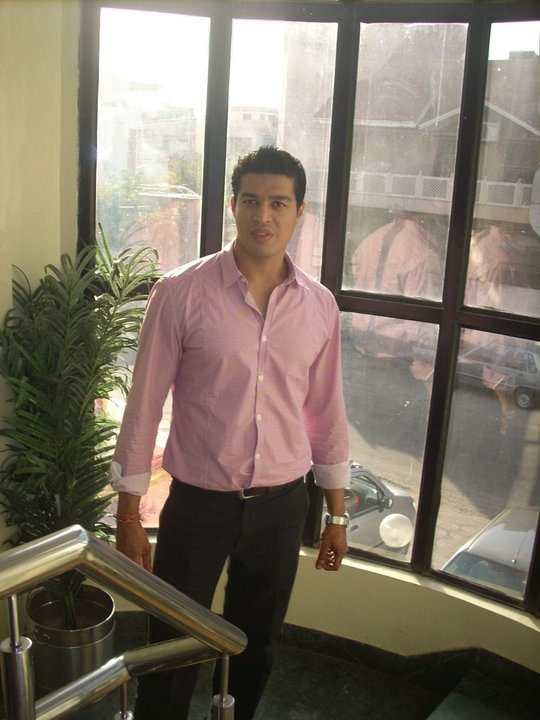 Tell us something about yourself ?
I graduated from IIT Varanasi in 2007, worked 4 years in Cisco on multiple domains from technology to business side. I also worked on a couple of startup initiatives at Cisco and then worked for a UK based PR firm Eulogy!  At Eulogy as a Digital Marketing Head, I handled digital marketing of various brands such as Discovery Channel, Poker Strategy, Flying Machine, Biocon etc.
Tell us something about your business. 
Thrillophilia.com  is into activity travel. We are focusing on unique and offbeat experiences that India has to offer. Today increasingly, tourists are becoming travelers and this is a significant shift. People today want to experience, taste local food, know more about the culture and get involved in various thrilling activities. This is exactly what we will provide. The most important aspect of our product will be experiences and things to do in any city or destination for the travelers. A lot of people book tickets and accommodation and land up at a destination, probably do some sightseeing and come back. We get to know little about the culture, food or diverse experiences of the place. The new version of our website Thrillophilia.com is being launched by the end of June and this will focus on solving this problem.
 There is another side of the business where we work with corporates to get their teams involved in various activities and experiences and become their outdoor training partners.
What is your philosophy towards work?
We need to make "Working FUN". When that happens, you start liking it so much that not by Monday morning but by Sunday evening itself, you are all excited to hit office. We have a build a fun culture at Thrillophilia. To be productive you need to love your work and the people you are working with.
Whom do you admire as your role model? And why?
Typically I admire lot of athletes, when I see their desire to win. You could see the passion and blood in their eyes. That's what is needed to win in any scenario.
"Management is core to every individual, organization & society." Give your views on it.
Self-management, time management, budget management, work-life management, what not a person does in his life. It is so important that if you are not a good manager, you need to have a good partner to do it for you.
Name 3 qualities of prime importance that a businessman should possess.
Opportunist
Good Decision Making Skills
High Emotional Quotient
According to you, what are the challenges for Entrepreneurship today?
The most significant challenge for any entrepreneur is dealing with people. When an entrepreneur is in market he has no brand to back him up. The biggest challenge for him is to convince vendors, suppliers, employees, family, friends and clients.
Can Entrepreneurship be taught in B-Schools/Management Institutes/Colleges?
Entrepreneurship is something that can't be taught with books. It has to be experienced. These days B schools have innovative ways of teaching this course. My wife studied at ISB, Hyderabad and I saw their courses around entrepreneurship – highly engaging and experiential courses. The B schools and educational institutes have realized its importance and are encouraging it in various ways.
Is the Name of the Institute from where a student pursues his/her Graduation/Post Graduation or other courses important while setting up your business?
Well, it plays an important role in getting you initial deals. The Institute gives you the privilege to be a part of a wide network of successful individuals who are more than willing to advise and support you. IT BHU alum network has been highly helpful at all times during my entrepreneurial journey.
Do you think today's economy is conducive for a new venture to start upon?
I think with so many startup groups driving the eco system and today because of these startup communities we are much better environment then we were at any point of time. Yes there are challenges, where as an entrepreneur I spend 40% of the work dealing with administrative works which could have been better spend on building products, improving efficiency and other priority work but that's the truth but the good part is it's getting better.
 "Earning more & more is the motive behind any business." Is it justifiable?
Earning more and more of something – it could not necessarily be money. It could also be fame, it could be a pleasure of doing something big and good, could be doing good for society, could be being powerful / successful. I think generalizing it to earning what is not fair but yes earning more and more should be the mantra to achieve success.
Share with us the most enjoyable moment you had experienced on work.
In a startup there are many delightful moments, the day you make your first sales, the day you cross a targeted turnover, the day your traffic crosses a milestone, the day you crack a big deal. You live these moments. All these are part of my journey and drive me to work every single day.
Your feedback for BMS.co.in?
I think it's a great platform for students to learn new stuff and get inspired. I wish all the very best to this great initiative.
COMPANY PROFILE
History-  Thrillophilia started in 2009 is now the biggest curator of activity travel in India.
Vision/Mission- To bring diverse and unique offbeat experiences of India online.
Products & Service- Activity tours and experiences.
Marketing Strategy- Digital marketing and word of mouth by building phenomenal products and services.
Existing Market Presence- Majorly in South India
Future Plans- Curating and bringing 5000+ travel experiences online from diverse locations of India.
The following two tabs change content below.
Ankita Dalvi
I am kinda person who lives a simple life. Manages to be happy in every situation and enjoys every bit of life
Latest posts by Ankita Dalvi (see all)