Indian outfits like lehenga indeed make a girl look totally irresistible and so ethereal.Perfect accessorising with the lehenga doubles the chances of adding the oomph and looking spectacular.Here are ways to accessorise your lehenga:-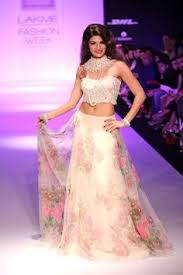 Classy footwear:-
   You think it's difficult to choose the rigjt footwear?No,absolutely not!Comfortable footwear embellished with stones will perfectly complement your Indian bridal lehenga. Shoes in gold tones would be the best choice if it's for your wedding day. While picking the shoe, make sure that the heels are not too high since you would be standing for long hours on your wedding day. For maximum comfort, go for medium height kitten heels or wedges that add a couple of inches to your height and boost your confidence levels.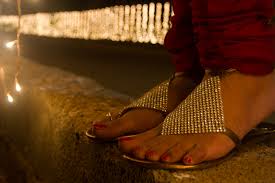 Anklets
When you pay so much attention to the shoes, how can you forget the anklets? Brides are actually spoilt for choice when it comes to choosing anklets. You have them in gold, silver, pearls, kundan and stones to go with any kind of Indian wedding clothing. Invest in chunky anklets that match your Indian wedding lehenga, so that you can put your best foot forward, literally!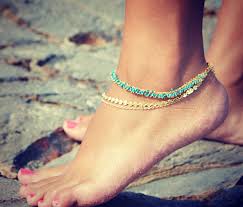 Clutch
A fabulous clutch always completes the look. Opt for a  clutch that goes well with your Indian wedding clothing in terms of the colour and embellishments. Pick a clutch in a size that is neither too big nor too small.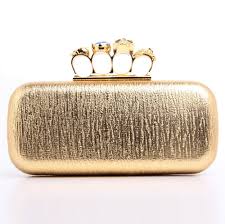 Bangles
Bangles are a must-have accessory for every Indian bride. For most brides, the kind of bangles that she wears for the wedding depends on the community that she belongs to. Many North Indian brides wear the red and white bangles that they continue to wear for many days after their wedding too. South Indian women mix and match gold bangles with glass or metal bangles in colours that match their Indian wedding clothing. Of late, a lot of brides wearing Indian bridal lehengas have started pairing them with kundan bangles too. Make sure to pick some studded bangles that will look great on your hands.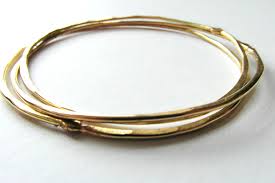 Cuffs or Bracelets
If too many bangles are not your thing, you could even adorn your wrists with a single piece of jewellery like a bracelet or cuff. Bracelets come studded with pearls, stones or diamonds and are a perfect way to add a touch of elegance to your Indian bridal lehenga. While pairing your Indian wedding clothing with a bracelet or a cuff, try and pick designs that match your outfit.
If you are looking for something with diamonds, then you can opt for a beautiful bracelet with diamonds, pearls and a large ruby? It is sure to take your look up by several notches and add a dazzle to your wrists.
Rings
You can choose a solitaire diamond ring in gold or platinum depending on whether your Indian wedding clothing has gold or silver undertones. You could even choose rings with other precious stones that match the colour of your lehenga or saree. Another option is to pick a ring with a mix of white and yellow gold.
Earrings
There are a thousand options when it comes to choosing earrings to pair with your Indian wedding clothing. You could choose from studded chandelier earrings, traditional jhumkas, kundan earrings, intricate diamond earrings or gold danglers. With so many options, it becomes difficult to narrow down your options. When in doubt, we suggest you take the traditional route and pick chunky Indian earrings to match your necklace. Jhumkas are the safest bet as accessories with Indian bridal lehengas or sarees. You could also try the Ram-Leela inspired chaand baalis that are a rage these days among brides.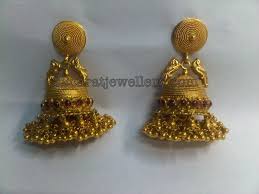 Necklace
The necklace that adorns your neck will be the centre of all the attention during your wedding. So choose your neckpiece with great care. It is ideal if your earrings and necklace are a part of the same set. The best piece of advice that we could probably give you is to wear a diamond necklace that goes with your Indian wedding clothing. Something as precious and elegant as a diamond necklace will not just make you dazzle but will also add a lot of class to your ensemble. Choose a style that is not too close to the neck, like a gorgeous diamond necklace which comes with two rows of diamonds in shapes like oval, marquee, princess and pear.
Maang Tika
The maang tika is a piece of sparkling jewellery that sits on the forehead. Most maang tikas are teardrop or round in shape. If you drape the dupatta of your Indian bridal lehenga over your head as a part of your wedding custom, then go for a maang tika that matches your dupatta in colour. You could choose a tika in gold or one with kundan or other semi-precious stones for maximum effect.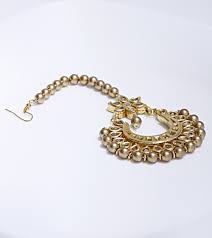 Nosepin or Nath
Another important accessory for Indian brides is the nosepin. Traditionally, the nosepin used to be diamond studded and passed on from one generation to another. Nosepins these days come in a variety of designs to match the Indian wedding clothing. Of course, not every girl today chooses to get her nose pierced. Most women settle for a "stick on" nose pin that can be peeled off soon after the wedding.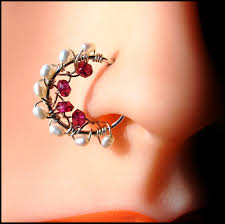 -MISBAAH MANSURI
The following two tabs change content below.
Latest posts by Riya Lokhande (see all)