When you are down with common cold you will be sneezing constantly and have a blockage to the running nose. In severe conditions  soar throat  and dry cough occurs leading to headache and mild fever. The main cause of common cold is the viral infection of the respiratory track it can also spread from one person to another person to seize it allergic disorders and change in weather do result in this conditions.
Natural home remedies should be used as they have no side effects.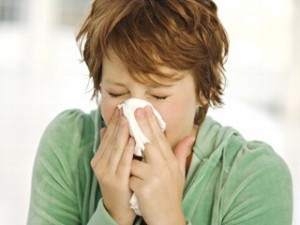 Home Remedies:
1.Take a glass of warm milk add 1tsp turmeric powder also known as haldi, add 1tsp of black pepper powder also known as kalimiri, mix it well, drink this twice a day .
2.Take 1tbsp of carom seed powder also known as ajvaain place it in a clean piece of cloth pack it neatly hold it close to your nose and inhale.
I hope this remedies help you with common cold .Take Care
BY VARSHA CHACHAD
The following two tabs change content below.
Latest posts by Ayesha Patel (see all)