Hello!! I am Mr. Nikhil Jain currently pursuing engineering from Thakur College of Engineering & Technology, Mumbai. I'm an adventure loving guy who want to explore the each & every day of life, as each & everyday teaches you something new & every day is a new challenge. I am writing this blog regarding my experience that I have learnt & want to share some of the experiences with you.
It feels very great to be the part of that team I.e. is emerging day by day & that gave me the opportunity to be the part of this hardworking BMS team in which one is always surrounded by the skillful& hardworking people which are extremely talented & I'm highly pleased by the behavior of the people working in the team & I feel very much happy to be the part of this wonderful team.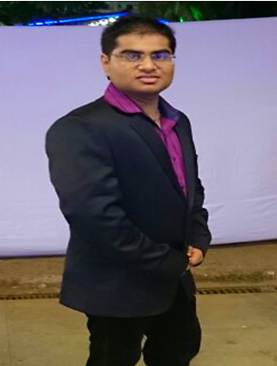 In a few days of working I'm very happy & I want to say that when anyone is surrounded by extremely hardworking &skillful people there is no room for error. The outcome they want is to be very perfect & it has to be very unique so the experience is pretty much good that you should always respect the work you do. As there is a saying "Work is Worship".
I'm enjoying this work very much as every day is a new experience & many more things which words can't describe it. And specially I love meeting new people & new thing emerges every day. One can say that every day is a new beginning which makes you learn something new which one can enjoy doing it.
For my readers I just want to say that keep reading the articles or books as every article or blog makes you to learn something new & one day you will explore yourself from this.
– Nikhil Jain
The following two tabs change content below.
BMS Team aims to help the BMS students all over Mumbai colleges, empower BMSites and revolutionize management education. If you wish to be a part of our core team, write to
[email protected]