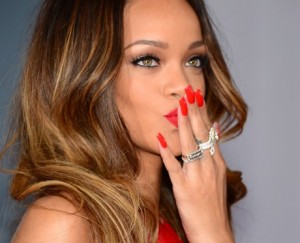 Rihanna was a tomboy when she was growing up.
Rihanna's father, is an Irish Barbadian and her mother, is an Afro-Guyanese.
She was never called Rihanna until she became a star, Rihanna is actually her middle name, her full name is Robyn Rihanna Fenty.
Rihanna was a military cadet when she was in high school.
She used to sell clothes with her dad in a street shop.
Her 1st number hit was S.O.S (rescue me).
She won her 1st Grammy for her song "Umbrella" alongside Jay-Z .
The following two tabs change content below.
live lazzy ..... go crazzy ^_^ Berry pin - 7582495D <3 <3 intagram - ash_0309
Latest posts by Aishwarya Mehta (see all)