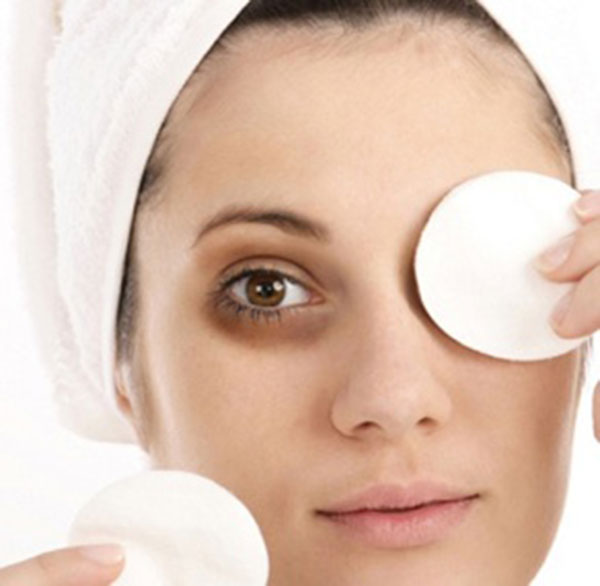 Dark circle is something that is not new to you or that you have heard it for the first time and mostly it's a 90% possibility that you might have them. It can be really annoying to have these forever partners with you residing under your eyes for some reason and don't leave you no matter what! At some point you just give up on them after all the efforts you took. Well, I have some solutions that might just work for you:
1. Sleep:
Sleep is the most basic solution I can give you. The most possible reason for those nasty dark circles under your eyes in deprivation of sleep. Not getting enough sleep can cause these and for an average person, minimum of 8 hours sleep is needed. So getting more sleep than this can eliminate the problem of dark circles. If not getting enough sleep is not the problem then try the next solution.
2. Washcloth:
You can treat your skin in your sleep. Just before going to sleep, put a washcloth containing cold water over your eyes. You will notice change under your eyes from day 1. This technique is very easy and effective!
3. Teabags:
This method has been used by people for decades now! Take a caffeinated teabag and put it over your eye everyday for 10 mins. Teabags reduce discoloration and puffiness under your eyes. All you have to do is lay down, close your eyes and put the teabag on your eyes and see the difference in a few days.
4. Sliced Potato:
Potatoes have natural bleaching properties and putting a slice of potato on your eyes everyday will do wonders!
5. Almond Oil:
This is again an easy method. Take almond oil and put it under your eyes every morning and evening. Keep following this method till you see improvements and continue to keep them from coming back!
– Saloni Tolia
The following two tabs change content below.
BMS Team aims to help the BMS students all over Mumbai colleges, empower BMSites and revolutionize management education. If you wish to be a part of our core team, write to
[email protected]