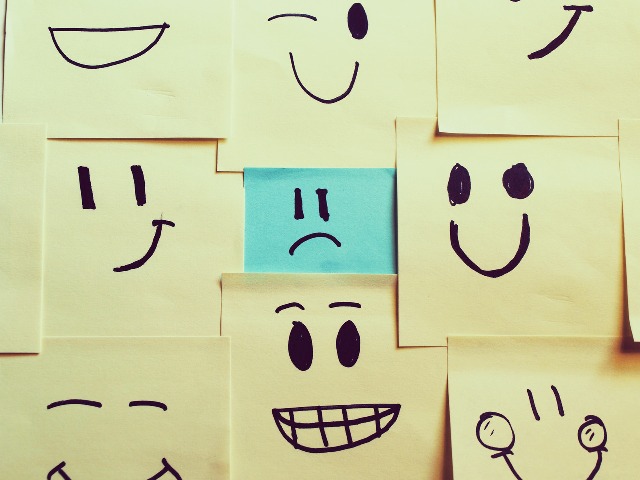 LIFE – A HUGE journey. It's the rollercoaster ride where holding yourself to the ground is very important and if you belts are off – you are dead.
We have to stick to many laws and be a good human. Sweating and struggling – and  life ends one day. But what we measure is how much happy and satisfied we were from our life. Satisfaction is the partner of happiness. Merely hearing a joke and forgetting your sorrow for some seconds is not happiness according to me. It's the process where you have to be free from all negative thoughts to the CORE.
Where you have to understand, brainwash yourself and be satisfied and happy because Life is too short to cry. When we see people facing sudden demise – we realize what value life has. NOTHING. Yes, it has no value. Because it's the "you never know" journey. You never know what is coming to you the next minute. You just never now. So why to die and then think "shits, I was even not happy during my last UNKNOWN breathe men."
Life is short but your smile shouldn't be. Be free and do things you want to. Achieving, building …all this is surely a part. I am not telling you to go to a LIFE VACATION (that sounds extremely wow, but hey come back!). So we all feel low one or the other time. Life is never a party always. So we need things that will cheer us up when things seem breaking, right?
FORGET AND QUICKLY MERGE.
Our brain is the one who bets this negative thoughts and throws us to the sad river. As soon as you realize this – just try to ignore it and do work which you really love. For example – surfing internet, watching your favorite movie or show, talking to a friend, driving, etc. Drive yourself away.
STOP AND GO FOR IT.
The first tip is not easy for many to drink. So you have to take the move. Stop and go for it. Think calmly why are you sad? Is it beneficial? Will it affect your future? If not cut it down. Go to the root cause. Breathe and close your eyes, and visualize everything. Running is sometimes not the key. So face it, and when you feel things are going good in your brain, you are gaining the positive and happy vibe – STOP the process. Going more deep and digging might again ruin things.
NO FUTURE. NO PAST.
First of all don't think about the future. 90% of our problems arises and our happiness is ruined by this. We humans are really prediction Kings. We often become sad or stressed due to future thoughts that automatically grab us without any effort. Neither think about the past. Past has passed. If you are still under your past sleeves – you cannot MASTER your future. You never can… as our elders also say "Jo bith gayi, wo baat gayi." Things have happened because it was meant to be and By heart the mantra  – whatever happens happens for good. 🙂
STAY IN PRESENT.
Only the present time and the 24 hours. That's it. It's very important to be in the present. Because this is the real time when you are alive. So live it. Focus here. It's your time. This will proceed and become a past. So live it. 🙂
BE BUSY THE WHOLE DAY.
One of the best ways to prevent yourself from more sadness is getting busy. Neither your empty brain will generate any spam thoughts that may betray your happiness. Also working gives more relaxation than spending a lazy day.
AVOID PEOPLE YOU HATE.
Make sure you don't have your hated listed people on your everyday routine. Distance away if they are a part of your schedule. Also unfollow such people from your Facebook and other social sites. This will block all their stuffs in your news feed. Also turn off chats for "them". You also can customize your stuffs and prevent them from watching it …which you post. Avail this facilities at least in your virtual life.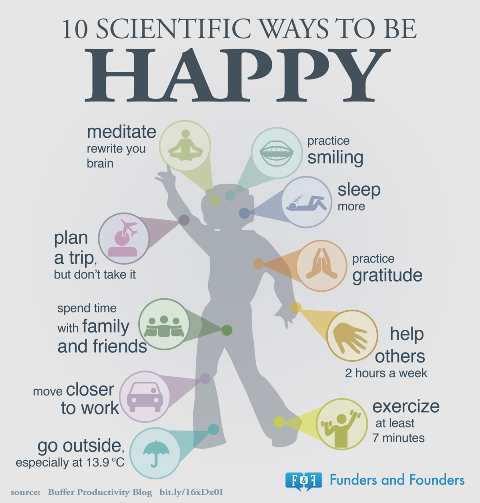 HAVE YOUR "ME TIME".
Watch your favorite movie, or actor/actress – go through their twitter and Instagram, read any book or magazine or just flip a newspaper, eat your snacks, lie down and do all you love. This "Me time" breaks are very necessary to keep your self-love levels up and give you rejuvenation every time. Give yourself this often.
LOVE AND COMPLIMENT YOURSELF.
Before loving someone else – LOVE YOURSELF.
Love the way you are and stay raw. Compliment yourself every time and feel beautiful about yourself. Take care of your health and skin. Work for it – http://www.bms.co.in/natural-ways-to-nourish-your-skin/
Wear what you love, choose your colors and style, be yourself.
NEVER COMPROMISE OR CHANGE YOURSELF
Be yourself. If you have to change yourself – then you know it's the right time to change the people around you. People who accept you as you – be with them. Never settle for anything which you can't proceed in future and anything which is less than what you deserve. If you do this, it will pinch you every time. Make way for your happiness in your own decisions. Some decisions are made out of compromises but only when it's too important. But you always have a door open later too. So don't worry. Here or there – you will find happiness. 😉
10. PLAYLIST.
Always have a playlist that helps you dissolve when you hear them in peace. Songs are the best things to lighten your heart and go in another world. Where you feel only the music can hear you, listen you.
Be philosophical always whenever you feel you are sad. Think about how short life is, and nothing is guaranteed. What if it's your last day on earth??? What would you do? Live you're each day as it's your last. Be happy each day. You love yourself, People love you. Don't care what others say. You have a review on them, they have a review on you. Simple as that. You are born for yourself, not to entertain the judgments of others. Be happy, Spread happiness and live your soul because again life is too short to cry. 🙂