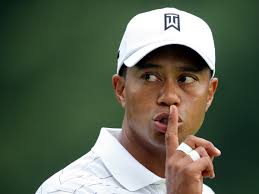 Olympic gold medal is actually just One percent gold while rest is majorly silver and some amount of copper.

Football is called Soccer in US but it were British who invented the word, well it is actually a 'slang' word, earlier it used to be Association Football so to do it a short form it was called Socca then it became Socker and now it is called Soccer.

In Wimbledon, the grass used to be two inches long in earlier days but once a tennis player was bitten by a snake since then it is cut short.

Sri Lanka's Sanath Jayasurya has taken more wickets in ODIs than Australian bowling legend Shane Warne

Fastest serve recorded in Tennis is 155 mph.

Liverpool's goalkeeper Simon Mignolet has a degree in politics and is capable of speaking 5 languages.

In entire England's football leagues comprising of 4 divisions only one team has a 'J' in it's name that is Saint Johnstone.

Chelsea's crest has a lion on it while three Chelsea players, Eden Hazard, Gary Cahill and Fernando Torres have son named Leo.

Barcelona Midfielder has 27 siblings. 17 Sisters and 10 Brothers.

Tiger Woods is the youngest player to win the British Open.
– Jainam Jhaveri
The following two tabs change content below.
BMS Team aims to help the BMS students all over Mumbai colleges, empower BMSites and revolutionize management education. If you wish to be a part of our core team, write to
[email protected]