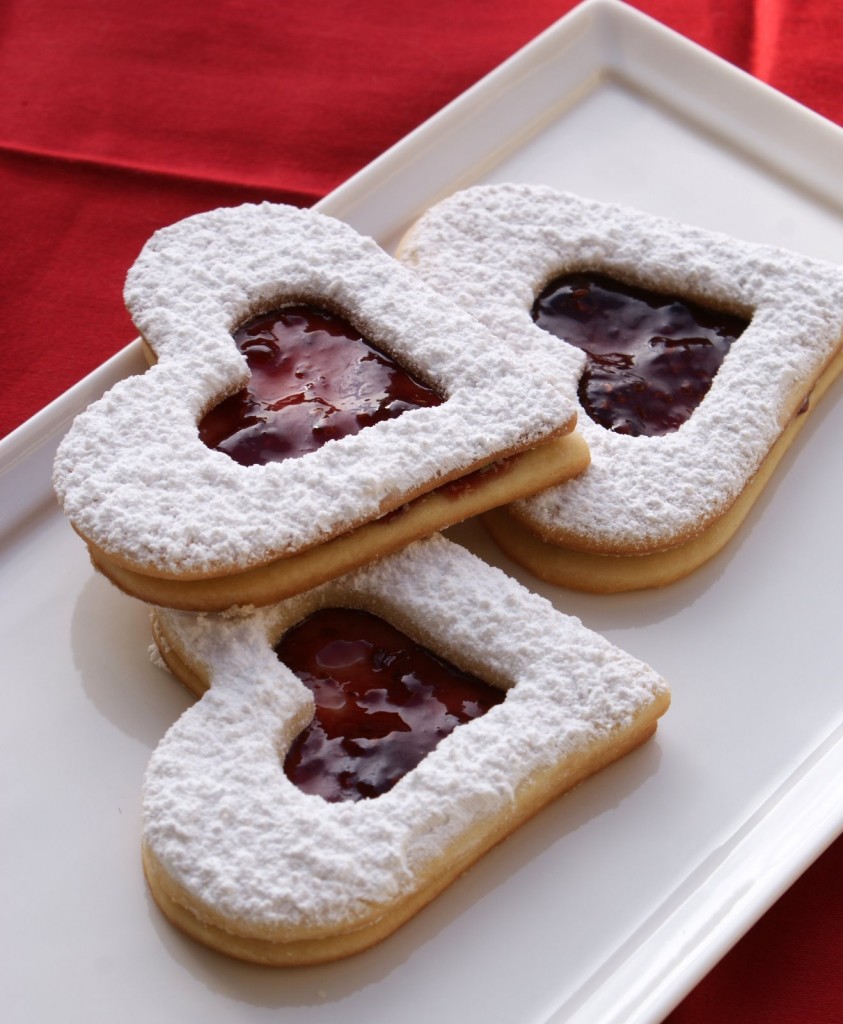 A buttery biscuit that reveals its jam filling, a jammie dodger is a thing of sublime beauty and a treat for the taste buds, It's buttery and crumbly biscuit is sandwiched together with a sort of sticky and almost chewy jam filling, that stretches as you bite in to it and provides moments of  joy ! Make it on your own.
Ingredients :
250g plain flour
200g butter, cut into small cubes
100g icing sugar
pinch of salt
2 free-range egg yolks
4 tbsp 4 tbsp apricot jam
Directions :
Preheat oven to 350 degrees F. Line 2 baking sheets with parchment paper or silicone mats. Whisk the flour, baking powder and salt together in a bowl.
In another bowl, whip the butter and the sugar with a hand-held mixer until fluffy, about 5 minutes. Beat in the egg and vanilla until just combined. Slowly beat in the dry ingredients in 2 additions, mixing just until incorporated.
Scoop the dough into 1-inch balls with a cookie or ice cream scoop and roll in sugar. Place about 2-inches apart on the prepared baking sheets. Press a thumbprint into the center of each ball, about 1/2-inch deep. Fill each indentation with about 3/4 teaspoon raspberry jam  and apricot jam.
Bake cookies until the edges are golden, about 15 minutes. For even color, rotate the pans from top to bottom about halfway through baking. Cool cookies on the baking sheets. Serve and Store cookies in a tightly sealed container for up to 5 days.
–  PRATIKSHA TRIVEDI