Came across this random article from some humour site which states women will be women in a very humourous way.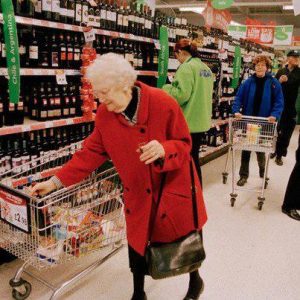 At the Toy Store
Shopping is a woman thing. It's like a sport for them like football. Women enjoy the chaos, the noisy crowds, the danger of being trampled to death, and the joy of the purchase.
~Erma Bombeck
Even with a thousand games, dolls and crafts to choose from, my customer at the toy store still couldn't find a thing for her grandson.
"Maybe a video or something educational?" I asked.
"No, that's not it," she said.
We wandered the aisles until something caught her eye: a laser gun with flashing lights and 15 different high-pitched sounds.
"This is perfect," she said, beaming. "My daughter-in-law will hate it."
The following two tabs change content below.
live lazzy ..... go crazzy ^_^ Berry pin - 7582495D <3 <3 intagram - ash_0309
Latest posts by Aishwarya Mehta (see all)