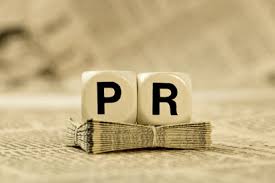 Most of us are unaware of what does a PR really do. PR practitioner analyzes the organization and builds their reputation through the media. They find the positive messages of the company and translate those messages to the positive media stories.
Public relations professionals work to get free publicity for their client. PR professionals invest a lot of time building relationships with journalists and other members of the mass media.
Another work of public relations is to create a press kit. The press kit contains all the information that a journalist needs to understand who the client is and what the client does. This includes
Executive profiles
Facts of an organization, such as its company history
Photographs
Detailed product descriptions
Recent press releases
Business card of PR representative
People who work in PR are recognized as experts in media relations. The PR department is responsible for organizing and holding press conferences when needed. Not all news needs a press conference.
Public relations professionals also manage crises. "All publicity is good publicity," claims the old PR adage. But one piece of really bad press can tarnish the well-honed image of a business. PR experts create a crisis management plan to respond when a potentially damaging story is breaking.
The following two tabs change content below.
Latest posts by Saloni Shetty (see all)