The brave soldier marched unmindful of the pouring rain,
Reach he must the enemy post through the difficult terrain.
Blood oozing out, falls upon the white ice,
To protect his motherland, his life is the price.
Fidgeting with his gun, he gasps for breath,
Strength bereft walks he, hanging between life and death.
Reminded of the love, all which he had left behind,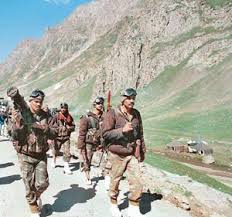 His heart felt the need for the long lost relations to bind.
But time was what he did not have as another bullet shot through,
He fell numb on the white red ice as his end closer and closer drew.
He closed his eyes as air escaped through the interstices,
And as once again, PEACE fell into PIECES…
– Anwesha Rath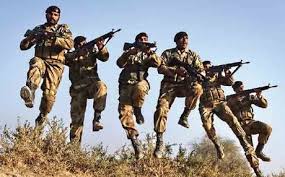 The following two tabs change content below.
Latest posts by Poonam Gandhi (see all)