TYBMS Sem 6 CBSGS (75:25) exams were conducted from 16th April 2015 to 24th April 2015.  This year, approximately 10,722 students had appeared for BMS (Sem VI) (CBSGS) (75:25) exams. As per the past trends, Mumbai University declares the TYBMS results 60 days after the exams.
As per a recent report in TOI, the TYBMS Sem 6 CBSGS results are expected in the first week of July 2015. Although, there is no official confirmation date declared on Mumbai University website, we can expect the BMS Sem 6 CBSGS results of 75-25 format to be declared maximum by 20th July 2015. We will update the latest information on TYBMS 2015 results on this post / page. You can also check the information on the official website of Mumbai University. The process is described as below:
Steps to check the Result
First visit the official website which is http://mu.ac.in/portal/

There is an option of Results Section which is http://mu.ac.in/portal/examinationsresults/
Click on that link and select "Results" tab which is http://mu.ac.in/portal/results/
Click on that link and select "Commerce" section
Results will be updated in above link soon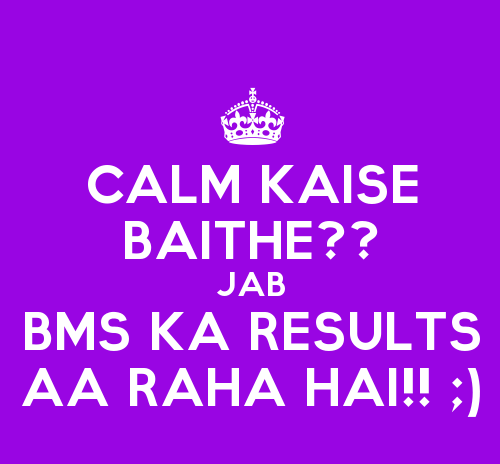 Please note:  
The information provided here is just indicative information and is provided on "as is" and "as available" basis. We make no claims on accuracy and reliability of the information.