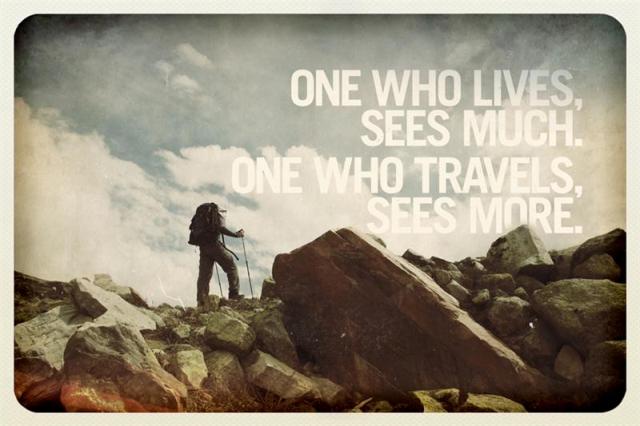 While some of us spend our lives living vicariously through others, some put it all on the line,sell their stuff and devote an entire life or parts of it to life on the road. It is hard to pin travellers down to a single location, but we have done our best to track down, the best to follow for up-to-date and explore the world like never before. Based on my personal experiences if some has dreamt about going to some place like Melbourne (Australia or Dubai) UAE and also have love for deserts and nature something found very common in both these places, I think it is time to get busy.
I could go on and on about Melbourne but would like to share a short summary of it by saying Melbourne is the culture capital of Australia and an easy city to fall in love with.While there is plenty enough things in town to keep you busy for a week, it could easily balance your urban adventures with exploring up the coast line and as far as UAE is concerned let me tell you this, it is probably one of the fastest desert city growing in the history of mankind.
Creating civilization in one of the most inhospitable places on the earth seem impossible, where eventually fantasy becomes reality where it literally turned and transformed in self from being a desert to a jaw dropping oasis offering.
The most luxuries lifestyle a man could live where one hand certainly got the deserts to pray and other hand this magnificent gem of  a place offers you high rises building, a few never to forget architectural monuments such as Burj-Khalifa and Burj Al – Arab.
Travelling has always been a part of my lifestyle and I make sure I very well keep upto it…. for there is a saying,
"The world is a book, and those who do not travel read only a page".
Travel has always inspired me more than anything else I do. Evidence of the languages, cultures, scenery, food and design sensibilities that I discover all over the world can be found in every piece of my jewellery and showcase.
Travelling is almost compared to living a beautiful life. Life and Travel  when mixed together creates a constant assessing a situation making  predictions, observations and acting based on those assessments.Sometimes the assessments are off and I make a bad choice.
But travelling experience has greatly increased my ability to size up a situation and a person and make an accurate judgments .Travelling experience is highly personal and what one person does, enjoys or find interesting another wont-and the same goes with risk.
Find the travel that you think fits you personally and that makes you excited to travel and go do that!Travel should excite you and push just at the edge of your comfort.
That's how we grow and change, not by doing outright risky things, but by confronting the small fears that are boxing us in and not allowing us to live the life we want.
Last but not the least I would like to say, that those moments you have been looking forward to, for so long, that even when you are in the plane flying towards them at 600 mph you haven't realized that the waiting is over! That was the kind of trip I had a few years back.
When I finally arrived at these destinations and all I could think about was how suddenly I was flooded with photographer's anxiety about whether I was up to the task at handcapturing all the moments I had been dreaming of until then.
Soon enough, though, with anticipation I stepped outside of my thoughts and was awoken that the reality of our destination is infinitely more foreign (unknown) than the preconceived one. Only then when we cross the threshold of imagination does real experience begin and we become present in moments as they happen, some captured with a camera while others only in their mind that we will return to later when we are back where we came from, for me that is the power of travel, reminding us that even the moments we wait so long for…do come,and are only new once and then they are gone.
Inversely, there is the power of a camera, a machine that stops split-seconds in time and lets us to keep the memories forever. If that isn't magic I don't know what is to be a traveller with a camera is to have it all, to be present in a moment that will never come again,and yet some how keep it forever.
I hope you someday could feel and share the passion as I do about travelling.
BY Jui kulkarni
The following two tabs change content below.
BMS Team aims to help the BMS students all over Mumbai colleges, empower BMSites and revolutionize management education. If you wish to be a part of our core team, write to
[email protected]