Spain makes a great destination for any kind of trip with great beaches, fun nightlife, many cultural regions and historic cities. There is everything from lush meadows and snowy mountains to huge marshes and deserts in the south east and much more. Here are the places you must see once in your lifetime..
Barcelona :
Barcelona is one of the world's leading tourist, economic, trade fair/exhibitions and cultural-sports centres, and its influence in commerce, education, entertainment, media, fashion, science, and the arts all contribute to its status as one of the world's major global cities. Stroll Las Ramblas and enjoy Barcelona's unique blend of Catalan culture, distinctive architecture, lively nightlife and trendy, stylish hotels. Take a relaxing stroll along beautiful Port Vell Marina. Be inspired by the stunning Sagrada Familia Basilica. Experience a bird's eye view of Barcelona at Tibidabo mountain. Take a behind the scenes tour of FC Barcelona's Camp Nou Stadium. Relax at one of Barcelona's beach bars. Enjoy a coffee in the historic Gothic Quarter.
Madrid :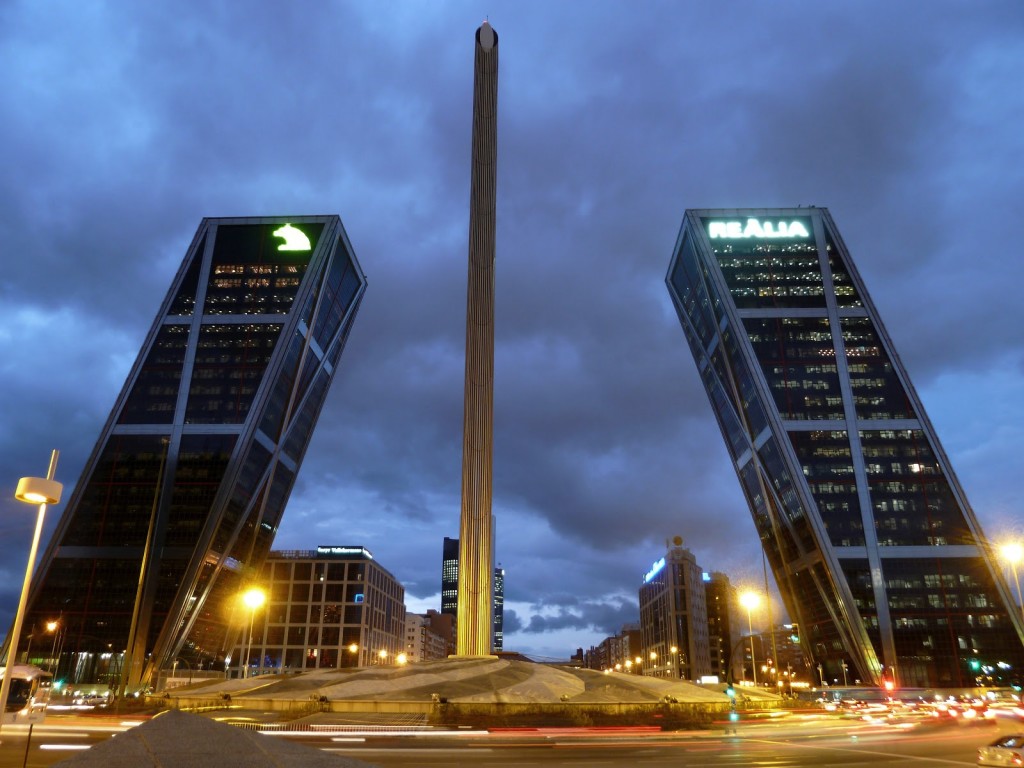 No city on earth is more alive than Madrid, this city really knows how to live.It is a city of great monuments. The City of Madrid is characterized by intense cultural and artistic activity and a very lively nightlife. It is also a lively metropolis with many pubs, cafes, discotheques and nightclubs open late into the night. For art lovers you are torn between the Prado Museum, Goya, Velasquez and Rubens, or you can go to the Reina Sofia Museum for art. The Reina Sofia houses Picasso's most famous painting Guernica, as well as key works by artists such as Salvador Dali, it gets incredibly busy but is a crucial place to visit! Roman times, there are also plenty of historical sites to explore and enjoy. At the other extreme, you can also visit the Bernabeu stadium, home of Spanish football giant Real Madrid.
Majorca :
Majorca is one of the great natural destinations of the Mediterranean. A fantastic portfolio of hiking and cycling trails; they range from one-day escapes from the rigours of resort life to soulful days spent traversing the Serra de Tramuntana as you move from one pretty village to the next.The dreamy island that provided inspiration to Chopin and Miró now has a reputation as a spring break beach destination. Marineland's dolphin and sea lion shows and children's beach attract families. And if you have a Thomas-obsessed toddler, the antique train that travels between Palma and Soller is a must-see. Mallorca has perfected the art of coastal living, with Mallorcan food (including seafood), wine and natural attractions at the centre of the whole experience.
Tenerife :
The landscape of Tenerife varies greatly with rich forests, blooming fauna and flora, hot deserts, mountains, volcanoes and sublime coastlines. From the top of the El Teide, there is a break taking view over the whole of the island of Tenerife. Loro Parque is a zoo, this parrot park now has a vast number of 3,500 various types of parrots and is titled as 'the most diverse collection of parrots in the world. In addition to this, the park claims to hold Europe's largest dolphin show pool, the world's largest indoor penguin exhibition and the longest shark tunnel in Europe. The Güímar Pyramids site refers to 6 rectangular pyramid-shaped terraced structures built from lava stone without the use of mortar. Museo de la Naturaleza y el Hombre, this museum contains highly significant archaeological finds and is considered to have the best collection of objects from the Prehispanic Canary Islands. There are black volcanic beaches, stretches of golden sand imported from the Sahara, fishing harbours and man-made water parks. The beaches here offer something for everyone and it makes Tenerife one of Europe's most popular holiday destinations.
Seville :
Seville is a remarkably charming and equally seductive city. The city of Seville is famous worldwide for its culture, monuments, traditions and artistic heritage like Triana and La Macarena.  Seville's rich history has left the city stuffed with innumerable monuments like the awesome cathedral , the third largest in the world, the Giralda tower, the wonderful palace of the Reales Alcázares, the magical Barrio of Santa Cruz with its narrow streets, the Maestranza bullfighting ring and the passion for Flamenco an the perfume of orange blossoms on every corner. Without forgetting, of course, the numerous terraces, inns and bars where visitors can practise one of the most deeply-rooted and tasty traditions in the city: "Going out for tapas". Make sure to climb the Giralda tower for a spectacular view of the city.
Gran canaria :
Gran Canaria is the third largest island in the canary islands and has the largest population. It's often described as a "continent in miniature" because it has so much variety to offer with its incredible variety of landscapes and microclimates, lush forests, exotic fauna and flora, Sahara-like dunes, mountains, volcanic craters, the odd flurry of snow on the highest peaks, the most dynamic capital city in the Canaries, incredibly beautiful coastlines and spectacular beaches which make it unique. Those seeking peaceful escape scamper to Mogan's quiet fishing villages. Gay visitors crowd the bars, restaurants and beaches of Playa del Ingles. Urban attractions are on offer in Las Palmas. You can explore more sites to visit including Iglesia de San Juan Bautista de Arucas, Puerto Rico and Palmalitos zoo park.
Fuerteventura :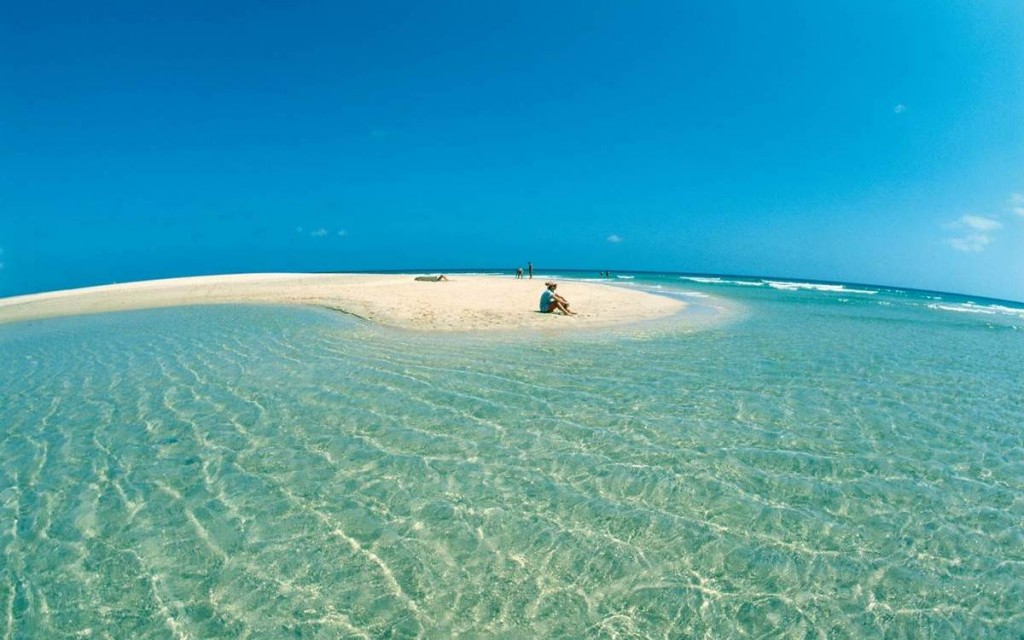 Fuerteventura is the beach capital of the Canary Islands. Think of long, untouched beaches of white sand, set in a coastline bathed by the ocean with calm transparent water that invites you to relax in evocative intimacy. There are many new attractions inviting tourists to discover different aspects of the Island's landscape and culture such as the Betancuria Museum of Archaeology and Ethnography and Tefia Craft Village. Drawn by its fiestas, late night discos and clubs, water parks and golf courses, visitors can't resist sunny Fuerteventura. Fuerteventura's interior is well worth exploring. Wind-whipped lava fields and valleys of euphorbia give way to centuries-old villages. Fuerteventura's coastline gives the green light to some of the best watersports in Europe. Kite surfing is big business here.
Lanzarote :
Lanzarote has been in the business of sun, sea and sand breaks since the Seventies. This island has a stark beauty. Discover the magic of Lanzarote by exploring the spectacular volcanic landscapes. From the spectacular volcanic landscape of the Timanfaya National Park, the intricate cave formations of Jameos Del Aqua to the action packed surfing beaches of Famara, Lanzarote has a depth and beauty which makes it a totally unique place to visit. There are great beaches, to be sure, but this UNESCO World Biosphere reserve has unique attractions and activities. With the combination of traditional Canarian towns and amazing beaches, the island makes the most of its natural beauty and climate.
Valencia :
Valencia is the third largest city in Spain. In addition to this, the city offers a rich monumental heritage with a mix of both traditional gothic style buildings to current futuristic complexes such as the City of Arts and Sciences. Famed for its Las Fallas festival which attracts people from all over the world every year, as well as its traditional dish Paella. You'll find plenty of orange trees here, but the fruit known as the "Valencia orange" was actually developed in California. Here, you will find a Science Museum, a Planetarium, an IMAX cinema, an Aquarium and an Arts Museum. In the Oceanographic you are able to observe numerous species of sea creatures as well as even watch live dolphin shows! Valencia's beaches are highly popular as they are located very near the city centre and make Valencia much more than just your average Spanish city.
       10.  Ibiza :
Ibiza is a small island off the coast of Spain. The ever-popular Café del Mar sunset soundtracks originate on this island. At Ibiza Town, its largest city, enjoy tapas of fresh seafood in its harbour. Follow the narrow, cobblestone lanes up to the historic battlements and cathedral in Dalt Villa, the walled upper town. Delve into the nearby Cova de Can Marçà, a network of ancient underground caves. Ibiza is a Old Spanish for "party 'till you drop." This is definitely one of Europe's favourite nightlife playgrounds. Ibiza boasts more than 100 miles of coastline with some 50 beaches, plus plenty of restaurants, bars, and water sports and clubs, of course. Fit in a little culture and visit Ibiza's UNESCO-designated old town.
– BY PRATIKSHA TRIVEDI