Nomad culture: pros and cons
Experience is the greatest teacher. We have always heard that throughout all our experiences. And all life instances, good or bad that have influenced your life add up as pages to the fat book of experience titled LIFE. Wherever we go, our surroundings play a very important role in shaping our personality. They build our entire outlook and perspective. Humans are vulnerable beings and no matter how firm they are in mind, wits and heart; there is always scope for influence. And the most vulnerable out of these is influence through surroundings.
Where we stay, with whom we interact is what defines us. It influences our body language and thinking process. And hence, we should understand how crucial it is to stay in a healthy and positive atmosphere.  But what happens when our surroundings keep changing? We keep moving to places with completely different and adverse state of living. Living the life of a nomad might seem very exciting with a lot of thrill and adventure and versatility but that doesn't make in any less of a challenge. The good thing about challenges is that the effort that we put into it is completely worth struggling for that challenge and the experience that we gain through it, no matter how positive or negative it may be, is priceless. We won't understand it now maybe, but somewhere along the line, we do see that coming, which we name as "karma".
Hoping from one place to another isn't so easy. It's actually scary if you come to think of it. In life, all of us need some kind of stability. To settle down.To have a life to breath. And living this form of nomad life doesn't really help in providing that stability. A person when leaving a place means a lot than just leaving a place. It means leaving behind the surroundings to interact with, the society to talk about, the friends to hangout and have fun with, the relations, the neighborhood, the house, the air which encompasses all these memories. And for what? To build a whole new world somewhere which is totally alien? Scary isn't it?
But that's exactly what the whole deal is about. Shifting to another place isn't only restricted to all these depressing and sad stuff. If that would be so, why would people transfer to places? Yes, it sure is convenient to stay in the same place always. It might be advisable too. But should all our choices always be based on our convenience? Memories are never built by boring, monotonous days. They are built when we come out of our comfort zone and act boldly and with confidence. Being a nomad makes her learn the art of adaptability and once we know that, we can adjust in any type of surrounding and mingle with any type of people. Socializing doesn't mean that we have to be the people's favorite. But when we interact with different people, we gain a lot of knowledge; make ourselves known to the world, gain contacts and recognition which in today's practical and logistic world, is a necessity. The skills that we develop through this help us to gain the biggest weapon for self-defense: our confidence. It makes us stand tall with dignity and respectand hence enhances our overall personality.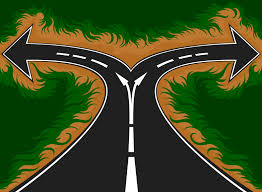 Every coin has two sides. Everything has its pros and cons. We don't have a perfect life and we don't lead one indeed. Because that would simply make life boring and monotonous. Nothing is absolute in this world. Only a nomad understands the challenge of leading such a life. But he should also realize this fact that he is the only one who can make his life look so awesome just by focusing on the good parts. That's what life is all about. Filtering out those memories that make you the most happy.
– anwesha rath