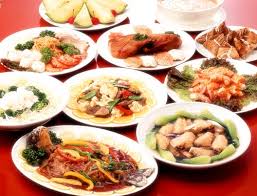 We are all very fond of Chinese food. Most of us love this cuisine and are regulars. But the preparation and style differs from place to place. In Mumbai alone the Chinese food differs from one restaurant to another. Which preparation is right or is the best is very difficult to decide. However the Chinese food we eat is Indian –Chinese and not authentic Chinese food. To soothe our taste buds we've added spices and altered the preparation of simple and bland Chinese food. If you are someone who likes spring rolls or a noodle lover or simply love the classic fried rice and Manchurian than here are a few places in Mumbai which are popular for Chinese food you can visit.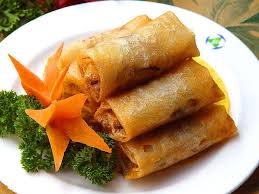 Mainland China – Located at Saki Naka, Andheri East. This outlet is a swanky one with warm, wooden, gold-and-earth tones, dull gold leaf, wine racks, wooden lamps and antique screens.Go for the ever-popular dim sums, and other old favourites like Garlic Steamed Prawns; Chicken with Assorted Peppers; Chicken In Chengdu Pickled Chilli Sauce; Sichuan Chicken With Smoked Chillies And Peanuts; Konjee Crispy Lamb. Fish in Chinese Parsley Sauce, and Stir Fried Chilli and Garlic Prawns with Eggwhite are hits here. Veggies rejoice, there is plenty for you (Baked Vegetable Puff, Wok Tossed Potatoes Yue Yang Style, Exotic Vegetables in Chilli Basil Sauce in a Clay Pot and a whole separate section in the menu titled "Stir-fried". They also have Buffet.
5 Spice – Has eight eateries in Mumbai. The interiors are pleasant, bright and spacious. Chinese paintings mounted on the walls, the table-bench furniture and the occasionally over-spiced food provides a consistent experience across all branches. Go for Burnt Chilli Rice, Exotic Hot Wok (veg), Burnt Hot Wok Chicken, Crab in Schezwan and Burnt Chilli Sauce, Schezwan Noodles, Chilli Pepper Chicken, Butter Garlic Prawns. Also try their Chicken Wonton Soup. Death by Chocolate and Chocolate Mud Cake are great desserts.
Dynasty – Located in Santacruz, has been there for the longest time and has an old world charm to it with very nice ambience. Go for chicken pepper garlic, crispy threaded chicken and stir fried paneer and mushrooms with crunchy potatoes. The chicken fried rice, hakka noodles, Malaysian noodles, Hunan sauce, hot-garlic sauce are delicious main course items. It's a great place to go out with family or friends as it has amazing quantity and quality.
Noodle Bar – In Juhu have dimsums which are smoking hot but the best part is the way the dimsums are wrapped. Steamed crystal prawns dumpling, which comes with a thick sauce/garvy and is a must have. The Chicken Burmese Kaukswe which is a platter of steamed noodles, fried noodles and Kaukswe yellow gravy is also a nice dish.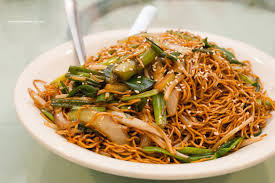 Hope you have a nice experience.
–        Anjani M Nautiyal
The following two tabs change content below.
Latest posts by namrata desai (see all)