For us Internet is synonymous to social media such as Facebook, twitter, YouTube and the list goes on .Even if we do look for something new it definitely has to be related to our assignment or else we all know that we wiki for celebrity trivia. But the true fact is somewhere deep inside us we all want to be successful people we admire our icons for their wit, knowledge and intelligence.
Like Mr. Satya Nadella (CEO of Microsoft) rightly said 'I sign for more courses than I can complete I am always in a quest to learn more that's me'. Think about it online courses from reputed institutes such as MIT, Harvard ,University of Illinois.
Far off reality?? Not Anymore …Enlisted here are 5 online financial courses few of them are paid while the others are not.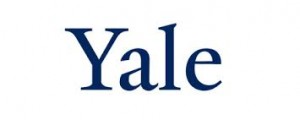 >>YALE UNIVERSITY : FINANCIAL MARKET
https://www.coursera.org/course/financialmarkets
Understand the key role that financial institutions play in the financial arena not only that role of behavioral Finance

.
>>WHARTON UNIVERSITY: AN INTRODUCTION TO CORPORATE FINANCE
https://www.coursera.org/course/finance
What one will understand at the end of the course is present value techniques, capital budgeting principles, asset valuation, the operation and efficiency of financial markets, the financial decisions of firms, and derivatives and finally a market oriented framework for analyzing financial decision by corporations

>> ONLINE FINANCIAL COURSES HARVARD
http://hbsp.harvard.edu/list/online-courses
Enlisted in the above link is not just one but varied amount number of courses that one can opt for in one of the esteemed university of the world: HARVARD.
Hence there is no doubt that knowledge is never limited to text books there are indeed varied avenues that one can look up for "where there is a will there is indeed a way."
– Khyati Kotiyan
The following two tabs change content below.
Latest posts by namrata desai (see all)