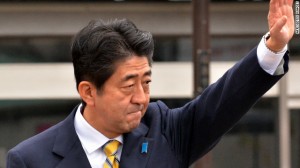 Rather suddenly there is a welter of developments turning Asia's dozen-odd countries into a cat's cradle of conflicting interests — some new — that could lead to war.
Central, of course, is "a rising" China. The Chinese, themselves, have given up the phrase "a peaceful rising". That was a promise that the new boy on the block would not repeat a united Germany's late arrival as a strong player in Europe, setting off two world wars. Now almost daily aggressive rhetoric in official Chinese media is matched by extravagant territorial claims against its neighbors in northeast and southeast Asia coupled with a rapid naval buildup. Infringement of the cease fire lines in the Himalayas accompanies temporary military thrusts against Indian forces.
One side effect has been both official media in China and North Korea accusing each other of perfidy; Jang was close to Chinese official and business interests. Yet there is no sign that they are not still wedded in their opposition to Japan and the U.S. These events have written a death notice for Washington's continuing hope that Beijing could and would intervene to halt North Korea's expanding weapons of mass destruction program. And the Obama Administration, like its predecessors has no answer to the conundrum of the continuing Pyongyang blackmail for additional aid as an incentive to halt its weapons program.
On the other side of the East [or Japan] Sea, most of which Beijing now claims as a restricted area, Japan's extremely popular Prime Minister Shinzo Abe has defiantly defended Tokyo's longstanding claim to sovereignty of disputed rocks between its Islands and the Mainland. His attempt to restore Japan's economy, dawdling for a decade, has been accompanied by a campaign to regain a sense of national purpose. His strategy includes breaking through the virtual monopoly of the left wing mainstream media not excluding the government radio and the Communist Nikyoso teachers union. Visiting Japan's shrine to its fallen war dead was part and parcel of that cultural offensive. But because of the enshrinement there of World War II war criminals, it was looked on askance [and for propaganda] by Beijing and South Korea.
– Navmeen Khot