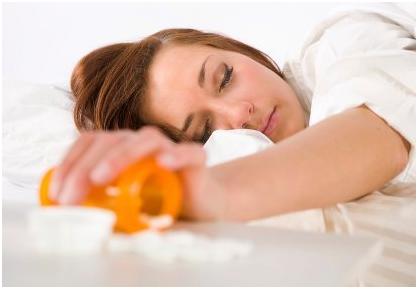 Every human on this planet have been through sleepless nights and aiding help from none other but Sleeping pills. But what is the reality about these pills?
According to a study, around 25 percent of people in world take some type of medication every year to help them sleep. There are a range of prescription and over-the-counter sleep aid medications available. The type of drug and dose will depend on your symptoms and medical history.
Prescription sleep aids
Prescription medications for insomnia include sedatives, tranquilizers, and anti-anxiety drugs. Doctors don't recommend taking sleeping pills on regular basis, as they can become habit. Leading to drug abuse. Dosage and duration will vary depending on the patient's diagnosis, medical history, and current condition.
Studies have shown that these medications are effective at shortening the time it takes to fall asleep, increasing the length of sleep, decreasing the amount of awakenings, and improving the overall quality of sleep.
In some cases, there are allergies such as, facial swelling, and unusual behaviors such as driving or cooking and eating while asleep. Inform your doctor immediately if you experience any side effects while taking sleep aid medicines
Over-the-counter aids
Many people switch to sleeping pills  that are available without a prescription. Numerous non-prescription sleeping pills contain antihistamines that can induce drowsiness. But antihistamines can reduce the quality of sleep, and it can also cause side effects such as continued drowsiness during the day, dry mouth, and blurred vision.
.
BY BASMAH ANSARI