It is very rightly said that whatever we do, we should always try to do something which is different from the rest and unique in its own way. Thinking out of the box is always necessary in any field. When it comes to dance, then the developments in the different styles and forms of dancing in the past decade has led to enhancing world culture and this has led to spreading and revolutionizing dance in a whole different level and dimension. Now, dances no longer exist only in their original and classic forms. With the concept of fusion being incorporated in dance culture, the scope of creativity and innovation has exponentially increased.
With the increase in reality shows and the active participation of media, people are not restricting themselves in a particular domain and are coming up with new performances which leave their audiences spellbound.
Some of the remarkable types of innovations in dance are when two totally different forms of dances, that is, the slow and steady contemporary is fused with the fast and vigorous hip hop to form a dance form called "lyrical hip hop". Fusion is not just restricted to dance forms but also fusing various types of classical and modern music together and coming up with creative choreography on such beats. The aerial acts that have recently become popular are a result of combining a whole different talent of gymnastics into dance and making it look pleasant to the eyes.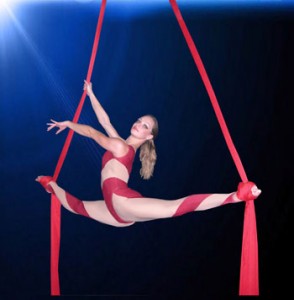 Choreographers are also trying to use different props like ribbons, air balls, tissue paper, shadows and different mediums like water, UV lights and what not to come up with new techniques and styles of dance. The stunts and effects like slow motion which was popularized by Dance India Dance contestant Raghav Juyal has made a mark in the dance industry.
Even though, some people do not approve such styles and feel that dance should remain in their urest form without being disturbed with such fusion, I feel that fusion is an important way of popularizing and adding some versatility in this field. And as long as people are innovative in this field, this industry shall rise. When they stop doing that, then it becomes boring and monotonous and fails to attract an audience.