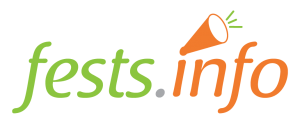 Fests.info – The only portal in India built to publicize, promote and help make the events reach the correct audience which they are meant for. We focus not on just campus festivals but all types of events happening throughout India. Our ideology and purpose is to spread information about all events for free. As a part of the same we partner with a few events to let people know of our brand as Fests.info and also help the events to get more publicity with our unique structured strategy for the same.
At Fests.info we have partnered with over 60 events throughout India which include Cultural Festivals, Technical Festivals of premier colleges in India like IIT, NIT, IIIT and others. We also hold the expertise in organizing over 15 hackathons and startup events in India in cities like Mumbai, Hyderabad, Kochi, Bangalore, New Delhi and Chennai.
Harish Kotra – [email protected]
Our Online Websites:
Website URL: http://fests.info
The following two tabs change content below.
'Ever Learning, Ever Evolving, Never Giving up' sums up www.bms.co.in's Content Manager and passionate writer, Ami. She is a BMS graduate who has freelanced in the past with the top Indian newspapers and magazines. Apart from writing she also likes to indulge into travelling, photography and social work.
Latest posts by Ami Pandya (see all)