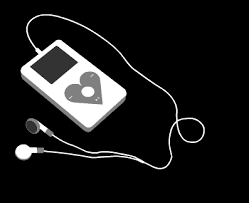 Music!! Music is that which soothes the heart, music is that which binds the love, music is that which stays with us all the time, any situation and you can be linked with music. The sound of the wind blowing, the early morning chirping of birds, the sound of the leaves of trees with breeze, everything that is special in its own way has its stay in our heart as music. That's the power of music in our life!
India's voice resides in our classical music."Sa Re Ga Ma Pa" with the different raag, sur and taal has been our heritage since the time of our ancestors and even before. India is known as the origin of classical music and its indepthness knew no bounds. Hindustani music of North, classical music/Carnatic music of South all merges as a 'Sangam' like Ganga, Yamuna and Saraswati rivers and gives us a completely different and special touch. Classical music has been India's heritage which crossed the boundaries and has spread all over the world. The serenity, the soothing nature, and the sweetness in every verse has touched millions and billions of hearts and with its soulful nature it has helped in revolutionizing many lost souls on the earth. But when we see today, has the classical music culture being cherished by Indians? With the growing pop culture and emerging Western Music, has our heritage lost its value and worth in our hearts?
Like we adopted the accents, the western culture in dressing, festivals, traditions and many other aspects, music has also been adopted by Indians to a considerable level. Music is music. It has no particular religion, caste or culture. May be it carnatic, Hindustani or western, music is unique in its own way. But when it comes to safeguarding our heritage, our classical music, we need to think of it.
We, young people, are full of energy and enthusiasm and at most of the times we like to hear to western pop music because it taps with our toes and fills our heart with more excitement. And with this increasing demand, even Indian music has been revolutionized and pop has been mixed with it. Every song has been remixed with pop. Old songs too have been remixed. In that case the originality of the 'Sur, Taal' vanishes in the air and only the pop remains. Why so?? What's the reason for this?? It's nothing but our attitude.
English songs are good to hear, but we should not forget Hindi songs yaar! Pop gives us a different music to dance, but Indian music is also as good as other songs. And when it comes to typical classical songs, we always have a 'no no'. We think,'kya paka raha hai yaar,kitna ro raha hai, Oh God! How slow it's going'…. And blah blah blah!!
Stop it guys! We are Indians, if we only think of our Indian culture and heritage like this, then we are not fit to be Indians. Western people cherish their culture in their own way. Instead they influence others to their tune. Then why can't we?? If we don't cherish our culture, then the world won't value it guys. Indian classical music has got an healing power and lasts as long as our souls. Yes! That's true! If you are not interested, atleast don't degrade it yaar! Never let Indian heritage down! It's not your right! Instead it's your duty to cherish it and not perish it!