Chennai is the capital city of the Indian state of Tamil Nadu. Located on the Coromandel Coast off the Bay of Bengal, it is a major commercial, cultural, economic and educational centre in South India. Famous for its temples and churches, silks and art, as well as varied Chettinad and South Indian cuisine. The city is within very close driving distance to the temple town of Mahabalipuram, It has various historic monuments built largely between the 7th and the 9th centuries, and has been classified as a UNESCO World Heritage Site, Puducherry also known as Pondicherry has many beautiful colonial buildings, churches, temples, and statues which, combined with the systematic town planning and the well planned French style avenues, still preserve much of the colonial ambiance. Pondicherry is also a popular weekend destination. It is a blend of spiritual aura, French colonial heritage, Tamil culture, virgin beaches and the cosmopolitan flair of many nationalities in a small but varied city.
Sightseeing
Spread over 200 square kilometres with the Bay of Bengal on the east, the city is the gateway to the rest of South India. There are verdant green patches found amidst the high-tech, high-rise buildings.
With a population of around six million, it is India's fourth largest city. From before days of Independence to present, the people of Chennai have played an important role in shaping the country's political destiny.
Chennai's newest pride is the Tidel Park, the home for the Information Technology Industry. It is spread over 1.28 million sq.ft. of built up area. The Tidel Park is an architectural marvel and houses several large national and international software companies in its premises.
Just 45 minutes out of the city, the East Coast Road first stops at the historic town of Mahabalipuram. The 7th century erstwhile port city is famous for its rock-cut shore temples. A lone lighthouse on a hill watches over a group of temples below. Mahabalipuram also has some great cafes that serve good sea food.
Pondicherry, recently renamed as Puducherry, is a town tucked away on the Eastern seaboard of India. Among its diverse attractions are a coastline of 32 km, palm-fringed beaches, backwaters, fishing villages, beach resorts, the Sri Aurobindo Ashram, the international city of Auroville, the French boulevard town with its French heritage, and so on. Some great food, some fine wine, and a great adventure await you here.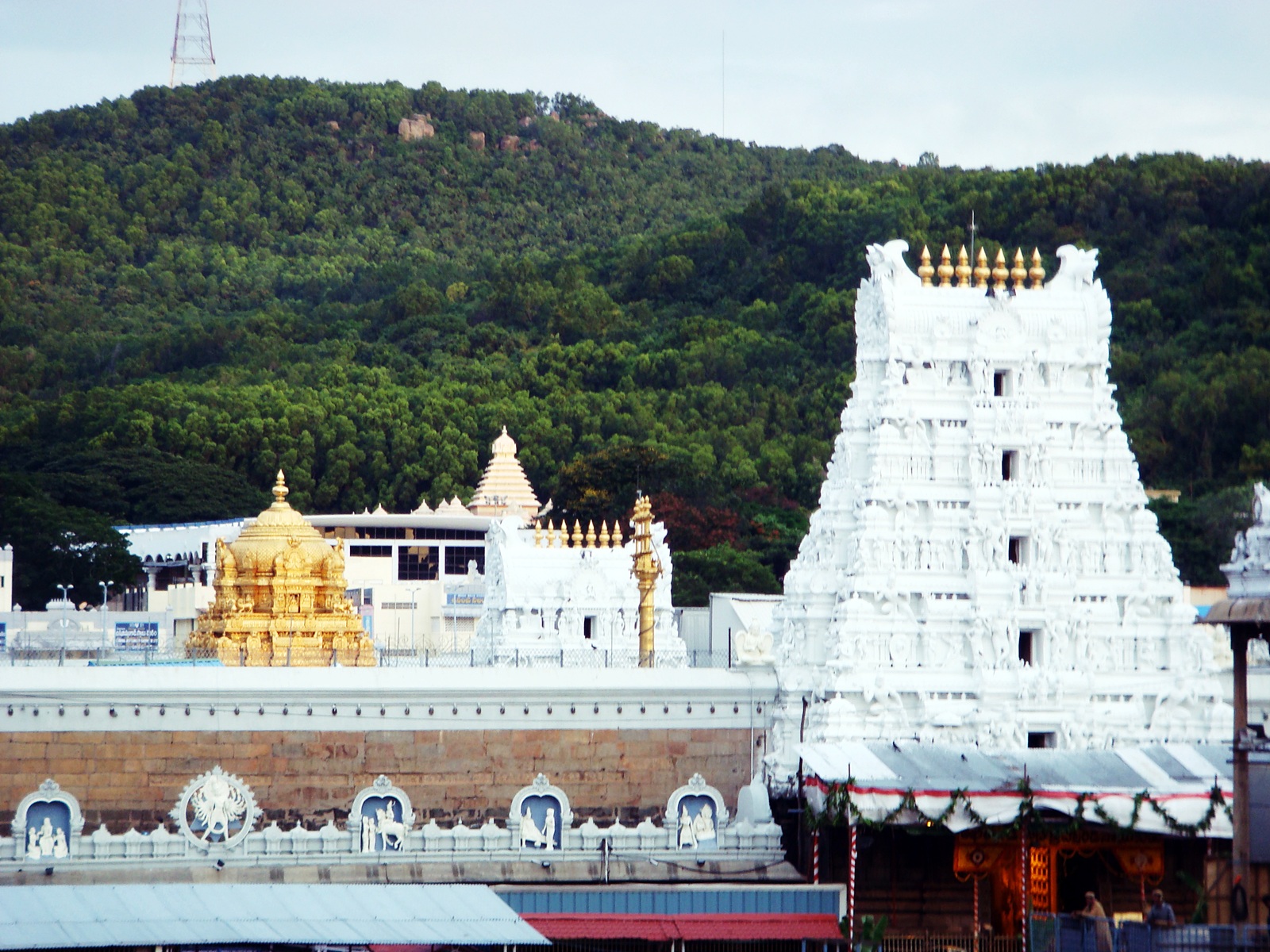 Tirupati is a vibrant pilgrim town located in Chittoor District of Andhra Pradesh, dramatically sited at the foot of bluff red sand stone that marks the Tirumala Hills.
A rock-cut Hindu temple complex located in the hamlet of Saluvankuppam near Mahabalipuram in Tamil Nadu, India. It gets its name from the carvings of tiger heads on the mouth of a cave, which forms a part of the complex. The Tiger Cave is considered to be one of the Mahabalipuram rock-cut temples constructed by the Pallavas in the 8th century AD.
This expansive beach is Chennai's most famous tourist attraction, though the undercurrent is too strong for all but the strongest swimmers. Look out for the "Kannagi" statue on Marina Beach, which tells the story of the legendary character from a South Indian epic.
Probably the most magnificent and prominent reminder of Chennai's colonial lineage, the San Thome Church bears a colossal amount of history since A.D. 52, the year when St. Thomas traveled to India, though the Roman Catholic basilica was built in the 16th century by the Portuguese. The British then rebuilt it in 1893. The imposing structure reaches a height of 155 feet and emanates peace and architectural splendor with its tall spires over the tomb of the saint. The sea makes a wonderful backdrop to the pristine white structure. The San Thome Church is considered one of the pilgrimages for people around the world.
Dakshin Chitra is one of the unique culture centers in Chennai. It is a center for living traditions of art, culture, folk and architecture with primary focus of south India. There are various displays of live models of houses, utensils used, and various items on display in a 10-acre sprawling campus at Mutukadu on ECR road.
Cholamandal Artist Village
An unassuming introduction to local art, the Cholamandal Village is a serene set-up, displaying works of upcoming and established artists, painters and sculptors from South India. It was built in 1966 and is nine kilometers from the city. The village houses an art gallery, museum and an amphitheater for theater performances. This is a residential village for the artists, so a polite reserve is appreciated.
A wonderful picnic spot. The effect caused by the rocking bridge over backwaters is stunning and exciting. It's an out of the world for people who are connoisseurs of seafood. It's about 30 km from Chennai on East Coast road, which leads to Mammalapuram.
Kanchipuram is a Spectacular Temple city known as city of thousand temples, which reflects the Glorious Traditions of South India with its noted temples.
One of the most revered Christian shrines in India; the Velankanni Basilica commemorates Mother Mary who appeared as a vision. Also called 'Lourdes of the East', the shrine is known as Our Lady of Good Health or Sacred Arogya Matha Church.
Cuisine
Tamil Nadu provides the visitor with a wide variety of delicious food both for the vegetarians as well as the non-vegetarians, though most food in Tamil Nadu consists of grains, lentils, rice and vegetables. Spices are added to give a distinctive taste.
Breakfast or Tiffin includes idly or steamed rice dumplings, dosai is a crisp pancake made from a batter of rice and lentils, vada is a deep fried doughnut made from a batter of lentils, pongal is a mixture of rice and lentils cooked together and seasoned with ghee, cashew nuts, pepper and cumin seed), uppuma is semolina cooked, seasoned in oil with mustard, pepper, cumin seed and dry lentils.
There are several variations of the dishes mentioned above which are eaten with coconut chutney, sambar which is a seasoned lentil dish and mulaga podi which is a powdered mix of several roasted lentils and red chilli blended with oil.
Lunch or a meal consists of cooked rice served with an array of vegetable dishes, sambar, chutneys, rasam which is a hot broth made with tamarind juice and pepper and curd (yoghurt). For a non-vegetarian lunch, curries or dishes cooked with mutton, chicken or fish is included. The meal is incomplete without crisp papads or appalam to accompany it.
Chettinad cuisine is a specialty of Tamil Nadu and will be a delight for those who like hot and spicy non-vegetarian food. This variety has several variations of fish, mutton, and chicken dishes of which the Chettinad Pepper Chicken is a traditional favourite. The Tamil style in Mughal food can be savoured in the biriyanis and paya. The latter is a dish of lamb or goat trotters; cooked in thick spicy gravy and it are eaten with either parathas or appam.
Tamil Nadu, especially Chennai, is famous for its filter coffee.
Unique Buys
Chennai is famous for its range of silks, cotton fabrics and world famous Tanjore paintings that have pure gold used as an art material. You can also buy handicrafts made in wood, fabric and metal.
The following two tabs change content below.
Latest posts by Ayesha Patel (see all)