March 15th 2013 witnessed an evening full with brilliance and intellect when BMS.CO.IN and Management Paradise had organized 'BMS Academic Excellence Awards'. This ceremony was undertaken for felicitating the students who have showcased distinguished merit by holding the first rank in one hundred colleges across the city at the Semester-5 of Bachelors of Management Studies, affiliated to University of Mumbai.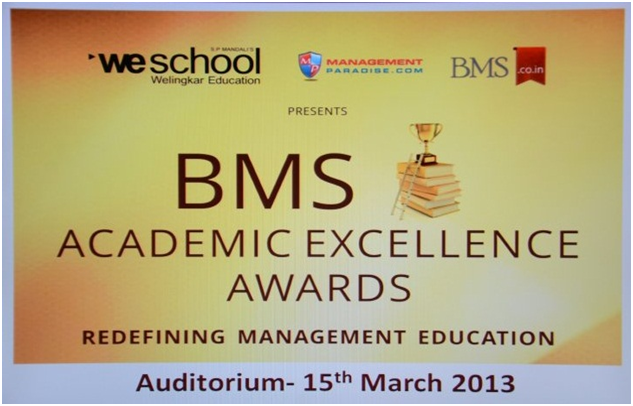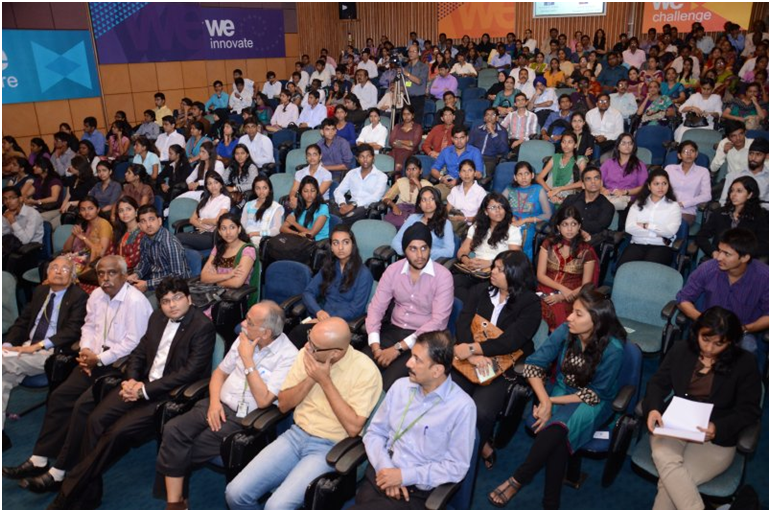 The evening was held at a plush auditorium of 'WE School' popularly known as 'Prin. L. N. Welingkar Institute of Management Development and Research'. The event started with a welcome address by Prof. Swar Kranti, from the faculty of Human Resources at Welingkar. She introduced the students to a variety of courses offered at the institute at post-graduate level. She also presented a video where the students gained an insight about the student life at the institute.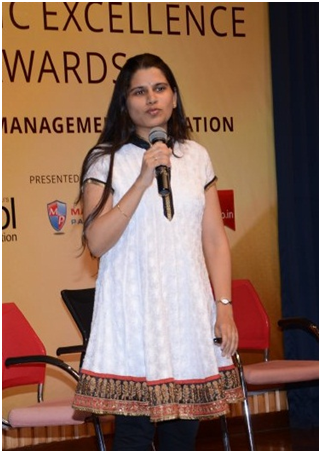 Later, Mr. Kartik Raichura, the Founder and CEO of Management Paradise congratulated the students for their eminent success and later addressed the young crowd about life after education and shared some insights about innovation, opportunities in the future, entrepreneurship etc. His words certainly filled in energy among the audience.
In the following session, five dignitaries from the institute Prof. Kanu Doshi, Prof. Vijayan Pankajakshan, Prof. B. N. Chatterjee, Dr. P. H. Pendse and Prof. Kaustubh Dhargalkar, shared their views about management education and it's significance in career. They also shared some insights about their streams of specializations. Prof. Dhargalkar also presented a slideshow of pictures which displayed innovations in routine life, which really amazed the audience present.
Next was the much awaited felicitation programme where the star performers were felicitated by awarding them a medal of honour, citation and a gift from Welingkar Institute as a token of appreciation for their brilliant achievement at the university examinations. It was this time where Prof. Dhargalkar marked the positive female domination in the results when the topppers were coming up on the dais to receive their awards.
The event was concluded by a vote of thanks presented by Ms. Parvathy A, General Manager of BMS.CO.IN who was the main face behind making this event a great success.
The toppers coming out of the auditorium with their faces bubbling with joy and pride were enough to display the magnitude of the success of the event.
Event photos can be viewed at BMS Academic Excellence Awards 2013 Album
– Ojas Ajay Barve
[Consulting Content Editor]