Are You Sure You Wanna Know The Mistakes You Must Avoid At An Interview?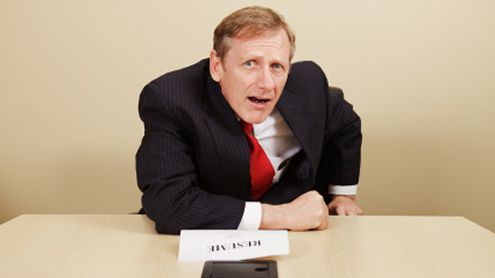 Looking like a hobo
Pretending to be totally broke will not move the boss.
Interrupting the interviewer
If you don't give them a change to finish then they will not give you a chance to sign a contract.
Answering a question that was not asked
Answer their questions. You don't want to miss the point.
Gagging them with perfume or deodorant
Some interviews find strong scent offensive.
Wearing a cake for makeup
Tastefully applied makeup is an asset and be more natural with it.
Being a Fashion Platter
Dress neatly and not too flashy.
Chewing gum .
Brush your teeth if it is about the breath.
CV CHECKLIST
Make sure you don't miss out anything important by using this list
Personal Details
Name, Phone, Number, Email address are the most important elements on that CV.
Educational Background
University, vocational training, falls under here. List good grades and projects you have worked on that relates to your job application.
Skills
This should include technical skills you learned from projects, experience and advanced computer software and other additional qualifications.
Work Experience
Whether you are an intern or working for your parents, it is always a plus to show what tasks you have been handling.
Presentation
Make sure your CV is neat, accurate and understandable.
Language
It's nice to mention the language you know.
Style
The way you color up your CV will say a lot about you. Be neutral and stick to being corporate. 🙂