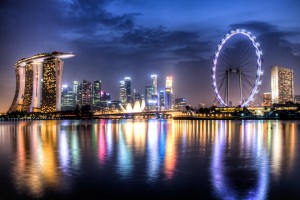 Singapore is the country of rules and you need to follow that .Travelling to Singapore is really hot so you need be dressed really cool .In Merlion park there is MERLION which is half fish half lion which is an icon of Singapore and Merlion is the must watch in Singapore there are three Merlions one near in the park and little Merlion behind the park and one in Sentosa . There is a long Singapore river in the colonial district with number of restaurants and there are also couple of historic bridges .The Cavenagh bridge from Scotland which was put in Singapore.
To experience a Chinese touch in Singapore visit the Singapore's China Town and it is the cleanest china town you will find in former japan. China town is also known for it's Buddha Tooth Relic Museum and if you land up at the right time you can also experience one of their worship's . In China Town Singapore you will enjoy the street vendors so you can enjoy street shopping and it is also the clean street market in Singapore.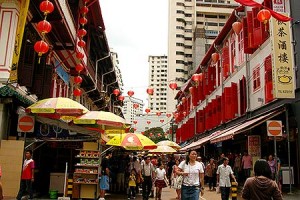 To experience little bit of India you can visit Little India where there are lots of small, small shops which is very colourful and also a good place to get soveigners. Little India has a lots of Temples with really long names. There are open air laundries and food station's on street's. While your laundry is on, you can stay in the food court and have some delicious food.
To experience the Arabian culture there is a Kampong Glam opposite Arab Street . In front of the mosque there is a shopping street where you will find Carpets ,Carpets and lots of Carpets. Near by there is Haji Lane which has small designer stores .
The Orchard Road which has lots and lots of shopping mall this is one great place to beat the heat because all this malls are Air Conditioned inside. 😛 The malls have all this famous brands like Louis Vuitton and Chanel. Night and the views of Singapore are truly spectacular from the top of the Marina Bay Sands. You can see the Singapore Flyer the Business Singapore city .
An animal lover should not miss is the Singapore Zoo which is world famous for open plan concept with very few fences and they also have some amazing animal shows . Finally the Changi airport is the finest attraction it is rated one of the best airport's in the world.
Singapore is the best attraction and a must see..!! 
BY VARSHA CHACHAD
The following two tabs change content below.
Latest posts by Ayesha Patel (see all)