You see a luxury sedan zooming by and you can't get your eyes off its 'four rings' logo, has to be an Audi. Audi AG is a German automobile manufacturer that designs, engineers, manufactures and distributes automobiles. Audi oversees worldwide operations from its headquarters in Ingolstadt, Bavaria, Germany. Audi-branded vehicles are produced in nine production facilities worldwide.
Today's AUDI AG looks back at a history that spans more than 100 years of automobile construction. An exciting voyage through time that started in the late 19th century, The Saxon brands of Audi and Horch from Zwickau, Wanderer from Chemnitz and DKW from Zschopau played a decisive role in motor vehicle development in Germany. These four brands amalgamated in 1932 to form Auto Union AG – with the sign of the four rings.
The company name is based on the surname of the founder, August Horch. "Horch", meaning "listen", becomes "Audi" when translated into Latin. The four rings of the Audi logo each represent one of four car companies that banded together to create Audi's predecessor company, Auto Union. Audi's slogan is 'Vorsprung durch Technik', meaning 'Advancement through Technology'. Recently in the United States, Audi has updated the slogan to "Truth in Engineering".
Audi is a member of the 'German Big 3' luxury automakers, along with BMW and Mercedes-Benz, which are the three best-selling luxury automakers in the world
Audi India is the wholly owned subsidiary of German automobile manufacturer Audi. Audi has been selling Luxury cars in India since 2004; however the Audi India was established in March 2007 as a division of Volkswagen Group Sales India. Audi is represented in 110 countries worldwide and since 2004; Audi has been selling its products on the Indian market.
The Audi India strategy encompasses significant investments in branding, marketing, exclusive dealerships and after sales service for the upcoming years.
Audi is said to be one of the fastest growing luxury car maker in the country. The signature four rings on the Audi cars make its cars look much stylish and a leader in its own way. This German car maker has offered numerous high class vehicles such as Audi RS5, Audi R8, Audi TT, Audi Q7 and Q5.Audi cars have a fresh feel to them that lures the youth of the country and would definitely touch a much wider and broader consumer base
As of date 13 different models of Audi cars are available in India, covering the 'luxury sedans' and 'SUV' segment. The different models with their price ranges are as follows (please note this price range is subject to change):
Audi A4 priced at :27.93 – 52.51 lakh.
Audi S4 priced at: Rs 50.24 lakhs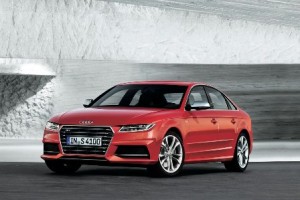 Audi A6 priced at: 46.51 – 58.24 lakhs
Audi S6 priced at 85.99 lakhs:
Audi A7 priced at: 84.55 lakhs
Audi A8l  priced at: 1.07 – 1.77 crore
Audi Q3  priced at:  24.99 – 35.85 lakhs
Audi Q5 priced at:  48.29 – 56.37 lakhs
Audi Q7 priced at: 61.18 – 79.03 lakhs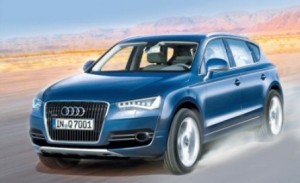 Audi RS5 priced at: 5 96.81 lakhs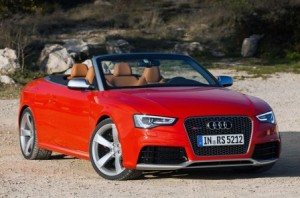 Audi RS7 priced at: 1.31 crores
 Audi TT priced at:  52.19 lakhs
Audi R8 priced at: 1.57 – 2.14 crore
The following two tabs change content below.
'Ever Learning, Ever Evolving, Never Giving up' sums up www.bms.co.in's Content Manager and passionate writer, Ami. She is a BMS graduate who has freelanced in the past with the top Indian newspapers and magazines. Apart from writing she also likes to indulge into travelling, photography and social work.
Latest posts by Ami Pandya (see all)