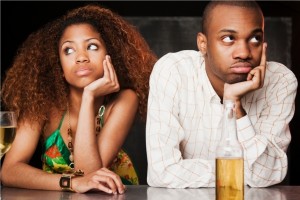 First date with the guy/girl you have been hitting on since so long as finally said a yes … Don't get over excited and spoil the date . Here are some things/topic you should never ever talk about unless you want the evening to be a complete disaster… kidding lol !
1) I want to love you .
No never on a 1st date … A complete no no it might be awkward for the person and if the person turned out to be some kind of short tempered psycho , there are 80% chances of you going home with a slapped cheek !
2) We would make beautiful children
NO have some kind of control on your emotions !! Even if you 2 make good babies never embaress them by telling this on the 1st date atleast !
3)You're kind of eating a lot.
That would be too rude compliment for the 1st date and there are 70% chances of person not calling you back unless it was taken as a joke ! Never try such dangerous jokes ever on 1st date.
4)My ex always used to say…
If you didn't moved on from your previous relationship then stop going on dates , meaning if you going on 1st date with someone else never ever talk to them what your ex said or what your ex did for you or who your ex was etc etc .
5) So, how long until you'll let me sleep with you?
That sounds you too desperate to get in bed !!
The following two tabs change content below.
live lazzy ..... go crazzy ^_^ Berry pin - 7582495D <3 <3 intagram - ash_0309
Latest posts by Aishwarya Mehta (see all)