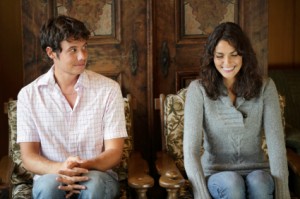 Like someone but can't think of some unique pick up lines ?! No worries here are some cute, flattering and sort of cheezy pick up lines to impress a girl/guy or can be used by couples in relationships too !!
Are you an interior decorator? Because when I saw you, the entire room became beautiful.
Are you religious? Because you're the answer to all my prayers.
Do you have a Band-Aid? Because I just scraped my knee falling for you.
I'm not a photographer, but I can picture me and you together.
They say dating is a numbers game… so can I get your number?
I thought happiness started with an H. Why does mine start with U ?
Are you a camera? Because every time I look at you, I smile.
I'm sorry, I don't think we've met. I wouldn't forget a pretty face like that.
I will stop loving you when an apple grows from a mango tree on the 30th of February.
Can I take your picture to prove to all my friends that angels do exist?
The following two tabs change content below.
live lazzy ..... go crazzy ^_^ Berry pin - 7582495D <3 <3 intagram - ash_0309
Latest posts by Aishwarya Mehta (see all)