Being the birthday of Tenth Guru of Sikhs "Guru Gobind Singh ji" today, we share few facts about Sikhism and reasons why Sikhs celebrate Gurupurab of Guru Gobind Singh ji.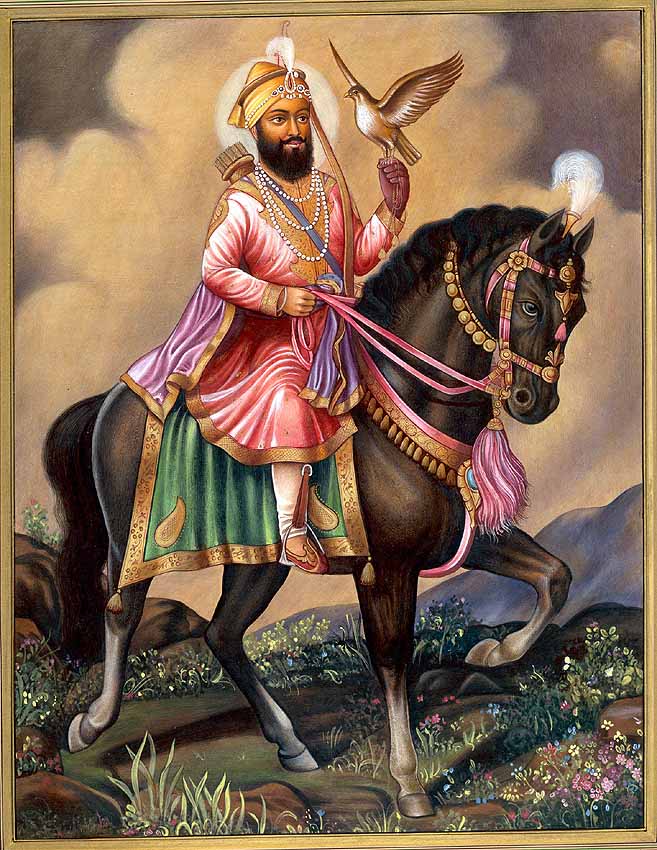 1) Guru Gobind Singh was the 10th guru who belonged to the Sikh gurus' sacred lineage.
2) He always carried 2 swords – Piri (Shakti) and Miri (Bhakti).
3) He contributed hugely towards Sikhism by establishing a 1430 pages book Guru Granth Sahib which contains the actual words spoken by the founders of the Sikh religion and the words of various other saints from other religions including Hinduism and Islam
4) Guru Gobind Singh ji on the Vasaikhi of 1699, initiated "Khalsa" which is the name given to any Sikh who has been baptised by taking "Amrit".
5) Sikhs consider the whole human race as one. In words of Guru Gobind,
"All men are the same though they appear different. 
The bright and the dark, the ugly and the beautiful, 
The Hindus and the Muslims have developed in accordance with their different surroundings; 
All human beings have the same eyes, the same ears,
The same body build composed of earth, air, fire and water. 
The names Allah and Abhekh are for the same God; 
The same is referred to in the Puranas and the Quran. 
All human beings are the reflection of one and the same Lord. 
Recognise the whole human race as one.
Celebrations:
1) Guru Gobind Jayanti is celebrated when Guru Gobind Singh was ordained and it is also called as Gurgaddi Divas/Prakash Utsav.
2) Hundreds of devotees and pilgrims visit Amritsar's Golden Temple.
3) Government offices, institutions, banks, public transport services and schools remain open on this day as it is a restricted holiday. 
4) The day is celebrated by bursting crackers, and lighting diyas and lamps in their houses and Gurudwaras around by most Sikhs.
5) Processions and special prayers are organized. All the Gurudwaras appear lit up.
6)  During this day, local delicacies like Puligore (tamarind rice dish) and Holige, which is sweet bread accompanied by Ugadi Pachadi (sweet and sour chutney made of neem flowers, raw mango, tamarind and type of sugar jiggery), are made and shared to everyone in abundance.
7) The Gurudwara prepares food for all the visitors, irrespective of their religion, caste or creed and before serving the food, all the Sikhs get together and recite the Guru Grantha Sahib.