1) Babri Masjid was a Mosque in Ayodhya, a city in the Faizabad district of Uttar Pradesh.
2) In 1992, The Babri Masjid was destroyed in a riot involving 150,000 people, despite a commitment to the Indian Supreme Court by the rally organizers that the mosque would not be harmed.
3) In major cities in India, including Mumbai and Delhi, more than 2000 people were killed in ensuing riots.
4) The first Mughal emperor of India, Babur constructed the mosque in 1527 and it was named after him. The Babri Mosque was one of the largest Mosques in Uttar Pradesh, a state with 31 million Muslims.
5) Hindu worshippers of Rama gained access to the site after numerous petitions by the Hindus in the court. The political, historical, socio-religious debate over the history and location of Babri Mosque is known as the Ayodhya Debate.
Images Of Babri Masjid:-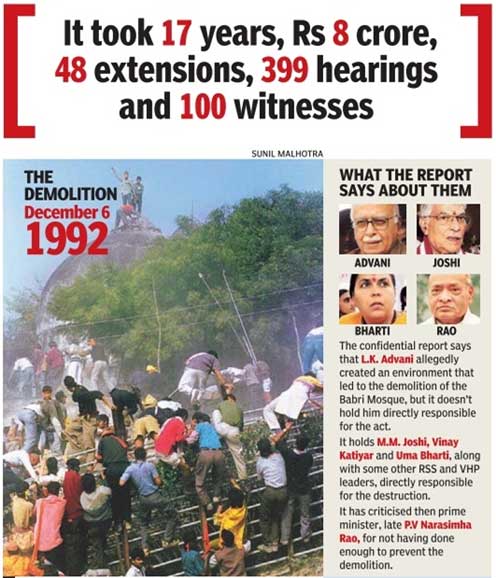 Videos Of Babri Masjid:-
https://www.youtube.com/watch?v=JIO6nme7EuA
http://https://www.youtube.com/watch?v=i8muFY9k5zs