Yup you got that one right, 5.25 reasons, the additional 0.25 is like a quarter cherry on the cake. So anyways, Alia Bhatt very famously and no, I am not quoting her from one of her meme's; but from her recent hit 2 states claimed 'Tragedy is the new cool'. So contrary to popular belief of her being dumb I did find this statement having some depth in it, let's analyze why:
1. Because saas-bahu sagas have been going on for generations and nobody in their right till today has opposed them – definately tragic! They keep continuing with newer and newer plots which the Indian audiences accept as cool!
2. Because after debacles and more debacles Himesh Reshamiya is launching another movie with the title song having to do with cold ice cream… Himesh and acting- tragic while ice creams- obviously cool!
3. Because Mumbai Indian's isn't performing too well in the IPL, and being a true blue Mumbaikar I find that tragic but hey the IPL is cool right!
4. What could be more tragic than my Whatsapp server crashing regularly after it got a certain blue tinge to its management, but hey the 'hide last seen option' is certainly cool!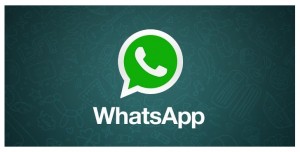 5. Because the average citizen of India expects Mr. Narendra Modi to have a magical wand to straighten up the nation, but on our own we want to be as lazy, uncouth and dirty; the same educated illiterates that we were even in the Congress era! But hey future of our country in the hands of Mr. Narendra Modi seems definitely very cool.
0.25 the cherry on the cake is the fact that this line is said by Alia Bhatt in a movie where she plays a cool IIM student but tragically doesn't even know who the President of India is!