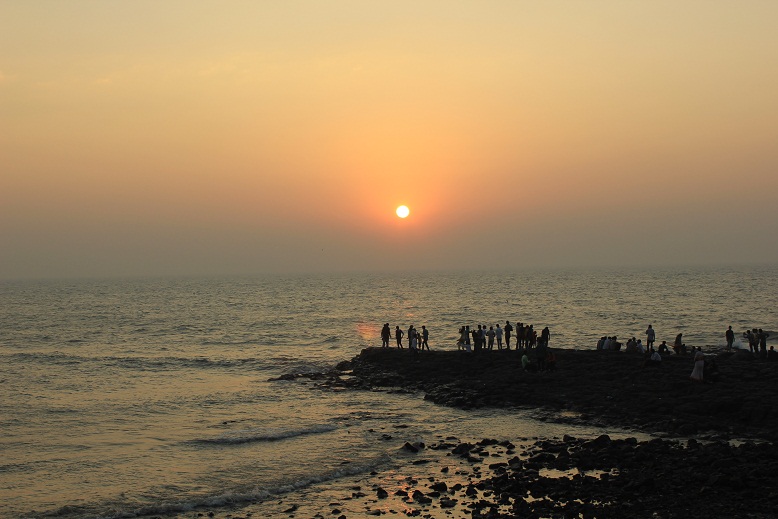 Do you like spending time with friends? Do you like doing crazy stuffs with friends? Are you tired of the same old places where you hang out and want to try something new? In Mumbai one of the best places which are considered as fun point is BANDRA. It is generally or more commonly known for Bandra fair happening for around 10 days every September on the occasion of the BIRTHDAY OF MOTHER MARY. Most of us generally visit bandra just during the feast to visit the church and most of us as an excuse to roam with friends do visit bandra during these days.
So is it that we can just have fun in bandra only during the fair and not around the other time ? Many might say you don't know what to do when you go to bandra with friends? Or you might even say you don't know places to hangout in bandra?
Firstly, with friends any place is fun we can have the best time with our buddies even in no man's land. Though bandra is still a huge place with a lot of things to do and have some fun. So let's take you on a tour to bandra with some beautiful places and things that you can do when you plan an outing with friends.
Carter Road: A Hangout Destination
Carter's as it is commonly called as by the localities and College crowd in Bandra. It is very well known for one of great and legendary Bollywood Actor Rajesh Khanna's Residence – 'Aashirwad'. It is well known as you can hang out with friend's over here in front of water, view, play and have some good time.
Bandstand
I am sure this is something which we all are aware of. Most popularly known as lover's point, along with a water view and hanging out here is a relaxation due to the water view. It is also a good place to check out some hot girls and cool dudes with friend's (winks).How can we forget the very famous Mannat which doesn't require any explanation and also we have the house of our bollwood's bad boy Salman Khan which for surely wouldn't want to miss.
Linking Road and Hill Road for some shopping time
Girl's how can we miss our shopping sites? Linking and Hill Road is known for something with the best of accessories and clothes and also with the price that fits our budget (giggles).So I am sure if nothing we can shop with our friends Isn't it?
Gaiety- Movie Time
We all like watching movies and with friends would we miss a chance of one? Then how can we forget GAIETY where within a minimum amount you can have a bang on time with friends.
Now I don't think we will say where to hangout with friends? If you know you surely know what to do and where to go?