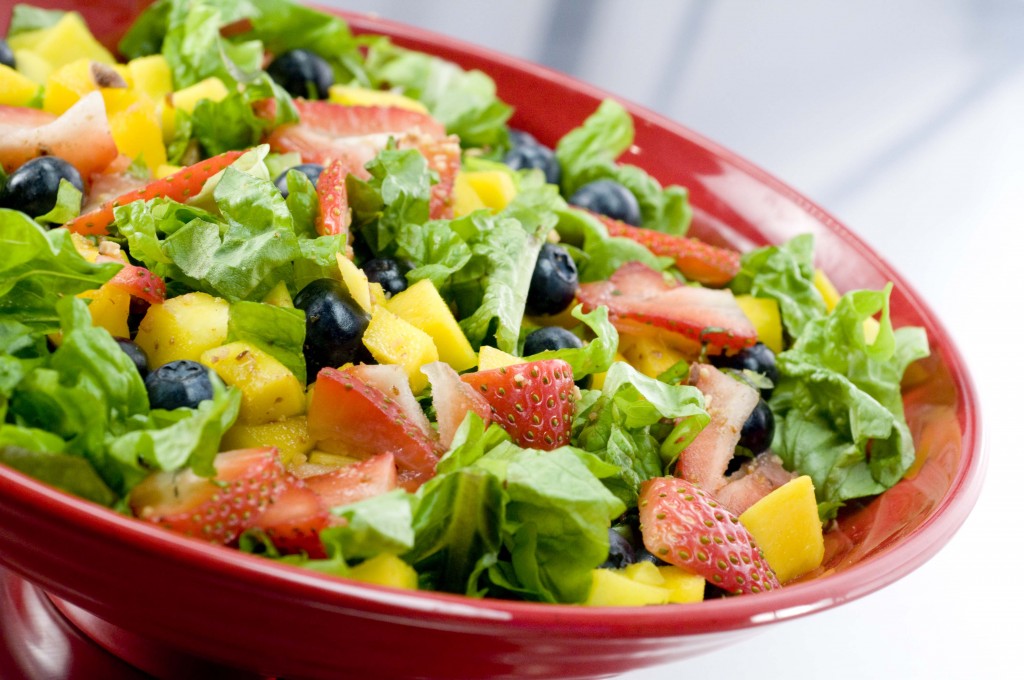 Salads are definitely a healthy intake to keep yourself fit. It can be either fruit salad or vegetable salad. People usually go for fruit salads but intake of vegetable is equally important. A lot people are under the impression that raw or cooked vegetables are considered to be salad. They avoid it as it is tasteless. But the time has come when such people should be made aware of the three most yummy salad recipes.
LIGHT SPAGHETTI SALAD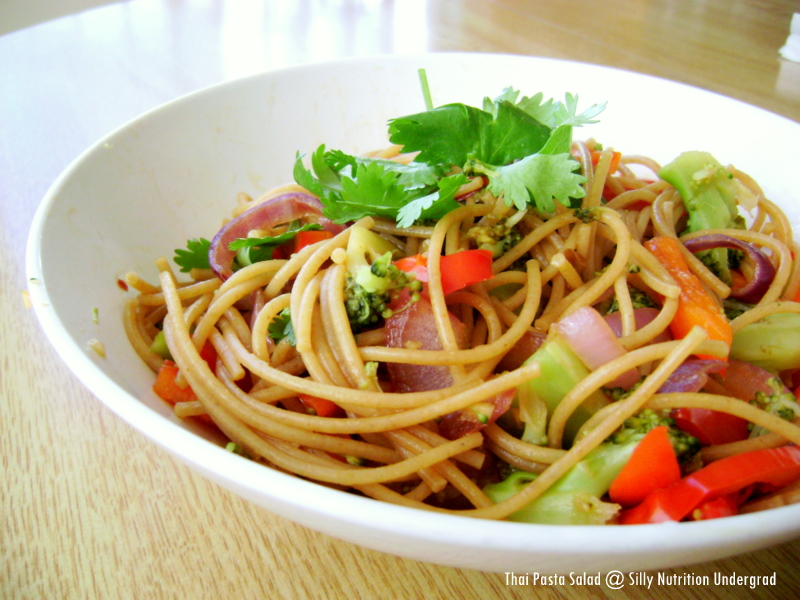 This salad is popular among diet conscious people due to its low cholesterol content
INGRIDIENTS: Spaghetti: -2 packages (12 ounce) Small red onion (chopped):- 1 Red bell pepper (seeded and chopped):- 1 Cucumber (chopped):- 1 Tomato (chopped):- 1 Fat-free Italian salad dressing: -1 bottle Dry Italian salad dressing mix: -1 package Salt: -1 tsp
COOKING METHOD: Boil lightly salted water and cook spaghetti in it for about 15 minutes. Drain and then rinse cooked spaghetti in cold water. Transfer spaghetti into a salad bowl and toss with cucumber, red bell pepper, onion, salad dressing mix, Italian salad dressing, salt and tomato. Mix well and keep it in a refrigerator for half an hour. Take out and serve chilled
Serve chilled with milkshake or juice
CHEDDAR BROCCOLI SALAD
This is an easy to make salad which is crunchy and tastes delicious.
INGRIDIENTS: Fresh broccoli buds, 6 cups Shredded Cheddar cheese, 1 1/2 cups Chopped onion, 1/3 cup Mayonnaise, 1 1/2 cups Sugar, 3/4 cup Cider vinegar or red wine vinegar, 3 tablespoons Bacon strips, cooked and crushed, one dozen
COOKING METHOD: Mix together onion, cheese and broccoli. Now blend the vinegar, sugar and mayonnaise in a bowl and pour this mixture over the broccoli mix and toss well to coat. Keep it in refrigerator at least for four hours. Before you serve, add bacon.
Serve Chilled
MINT FRUIT SALAD
A treat for diet conscious people, Mint Fruit Salad comes with goodness of health
INGRIDIENTS: Assorted fresh fruits (cantaloupe, honeydew, mango, strawberries, pineapple, seedless red grapes and papaya) (cut into bite-size pieces):- 10 cups Lime juice: ¼ cup Orange liqueur: 2 tbsp Fresh mint leaves (finely chopped):- 2
COOKING METHOD: In a huge bowl, chop all the fruits. Now add lime squeeze and liqueur together. Then pour all over the chopped fruits. Sprinkle with chopped mint leaves and toss well. Serve instantly or refrigerate it for few hours.
Serve with milkshake or juice
– Aishwarya J
The following two tabs change content below.
BMS Team aims to help the BMS students all over Mumbai colleges, empower BMSites and revolutionize management education. If you wish to be a part of our core team, write to
[email protected]