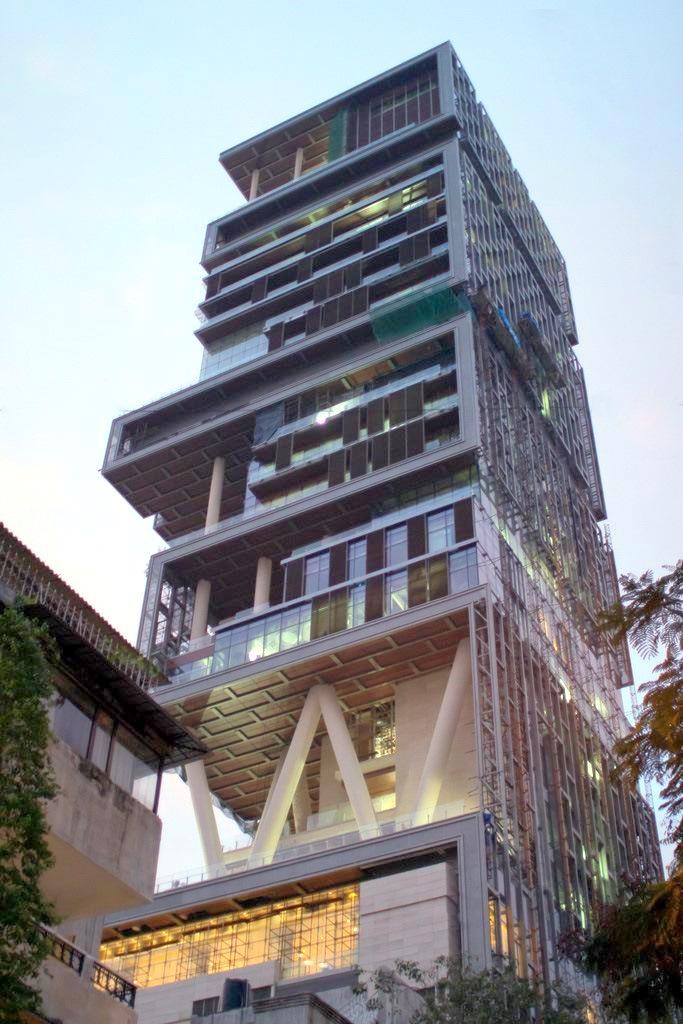 Mukesh Ambani is one of the top 10 richest man in the world and stands number one in India with total estimated net worth of $22.3 billion. Surprisingly little is known about 27 storey residential skyscraper until now.
The 400,000 square feet house is of 27 storey building, but because some of its ceilings are double heighten it's closer to the size of 40 storey building.

Many media has reported that Antilia is located in slums contrary to that it is situated in Altamount Road which is considered to be the most expensive address in the world.

Antilia is the Ambanis' only residence. They used to live in another building in Mumbai that they shared with Mukesh's mother and brother.

A huge number of staffs are employed in the home but the kids, two of whom who are currently in US clean their rooms when they are home.

Antilia has a multi-storey garage with a parking capacity of 168 cars. It also has three helipads on the roof, in case they prefer to arrive by air.

The lobby alone has nine elevators.

The home also has a spa, terraced garden and a temple where the family prays regularly.

It also has a ballroom, guest suites and theatre those seats 50.

The family lives on the top floors because they want sunlight.

Two design motifs-the sun and the lotus are repeated throughout the mansion in rare materials like crystal, marble and mother-of-pearl.

The Ambanis are vegetarians and only serve wine during cocktail hours. Meals are vegetarian and alcohol free.

The home is named after mythical island in the Atlantic Ocean.
🙂
The following two tabs change content below.
Latest posts by Saloni Shetty (see all)