Southampton F.C.
Southampton Football Club is an English football club nicknamed The Saints based in the city of Southampton Hampshire which currently competes in the Premier League.
Here are some QUICK FACTS that you must know about Southampton F.C.:
1. The Saints home ground has been St. Mary's Stadium since 2001 before which they were based at The Dell.
2. The club has been nicknamed "The Saints" since its inception in 1885 due to its history as a church football team, founded as St Mary's Church of England Young Men's Association.
3. The Saints has generally played in red and white shirts since its inception in 1885.
4. The Saints anthem is the popular sport tune 'When the Saints Go Marching In'.
5. Southampton runs a highly successful youth academy with a number of teams from ages nine to 18 years.
6. The South Coast Derby is the name given to matches between the Saints and their fierce nearby rivals Portsmouth F.C.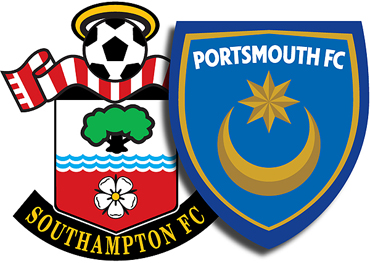 7. On 13 May 2010 in celebration of the club's 125th anniversary the official crest  was released and a new home shirt was unveiled on 10 June 2010. The design was based on the original St. Mary's YMA kit used in 1885.
8. The black outline and halo feature will now appear in gold, whilst the all important years 1885 and 2010 are scripted either side of the shield, with the figure 125 replacing the ball. The badge was used on Southampton's shirts for the 2010–11 season.
9. Southampton Football Club has won the FA Cup once in 1976. On 28 March 2010 they won their first trophy since 1976 when they defeated Carlisle United 4–1 at Wembley.
10. Southampton Football Club were relegated from the Premier League on 15 May 2005.The club eventually returned to the Premier League after a 7-year absence and have been playing there since the 2012–13 season.
A new season's picture of 1972-73 Southampton Football Club's first team squad.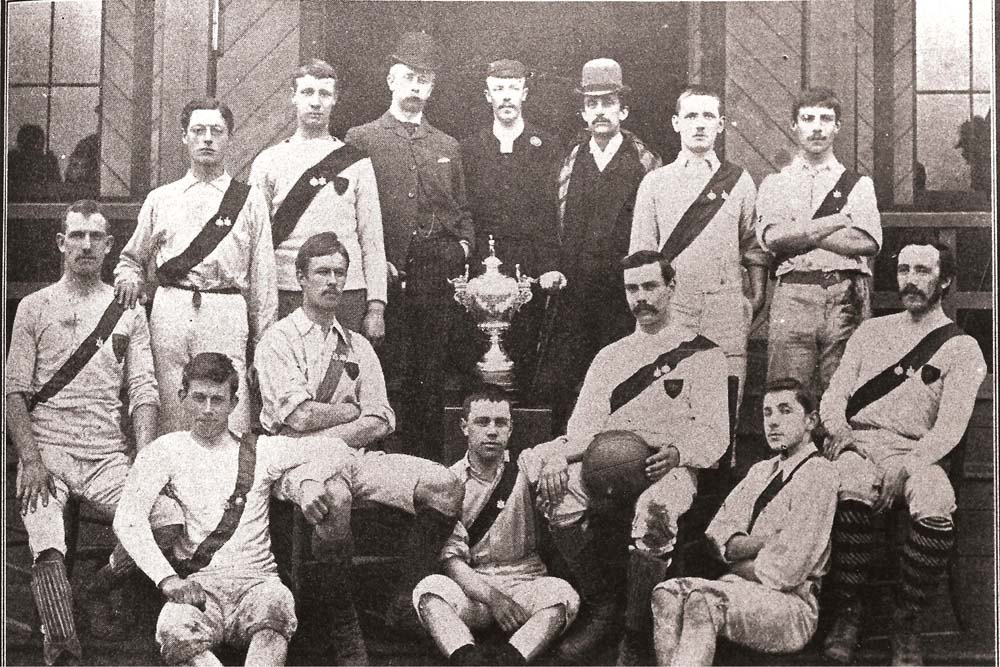 St. Mary'sStadium
First Team Squad 2013-2014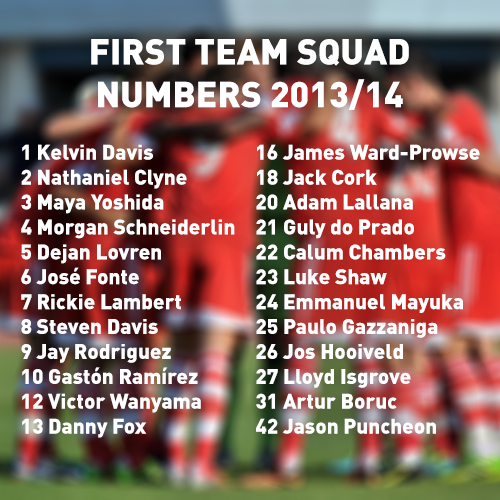 Former Southampton striker Rickie Lambert celebrates after winning the Johnstone's Paint Trophy in March 2010.
The journey of Southampton FC 2005 -2103