ATKT – Allowed To Keep Terms is the best thing that can happen to BMS students. Trust me, I am not joking. You must be thinking that why did you get a ATKT and what will happen to your future. But chill! Some BMS students feel 'proud' when they get an ATKT and they feel they are worthy BMS students!
You must be thinking I am speaking nonsense and illogical. How can a person be proud of his failure? How can a BMS student feel 'proud' to scoreless than 40% in one or more subjects? What will the society think? Blah blah….
The Real Fact Is:
The more ATKTs you have in your BMS life, the more respect you get!
Then what will happen to our placements? Who will recruit a failure?
Well, nobody even cares about the number of KTs you have.
What companies look for is your aptitude and skills. No companies care how many ATKTs you had as long as you don't have them when you appear for interviews. Some companies even ignore carrying KTs. Just clear everything by the end of the 6th semester and everything will be fine.
Just think in a positive way that even if you fail in one or more subjects, you have got a golden opportunity to clear the papers before your graduation ends. Where else will you get such chances? Believe it or not, people will not remember your marks or KTs when you graduate but what knowledge and experience you gained.
If you are a TYBMS student who has got an ATKT, don't feel bad and infact feel proud of it. This is not a school but a BMS college and here no one is going to tease you for failing in exams as everyone is equal. There is no difference between any topper or loser. All matters is luck and hardwork.
Dedicated to all BMSites who have ever got a ATKT in their life:
*Keh do un padhne walo se
K ham bhi padha karte he
Jitna syllabus padhkar wo top karte he
Utna to hum option me chodkar pass hua karte he
*BMS Woh Hai Jo Pak Gaya Hai..
Management Ki Padhai Mein,
Submissions Ki Gehrai Mein,
Term work Ki Chattie Mein,
BMS Woh Hai Jo Phas Gaya Hai..
Campus Interviews Ke Maal Mein,
Corporate Companies Ki Chaal Mein,
Internals Aur Externals Ki Maar Mein,
BMS Woh Hai Jo
Lunch Time Mein Breakfast Karta Hai,
Dinner Time Mein Lunch Karta Hai..
3 Am Ko Assignments Karte Karte Juice Peeta Hai
BMS Woh Hai Jo Pagal Hai..
Dominos Aur Bun CCD Ke Pyar Mein
Bird watching Ke Vichar Mein,
Pen drives Ke Collection Mein,
Girlfriends Ke Possession Mein,
BMS Wahi Hai Jo
Semester Ke Starting Mein Maze Karta Hai,
Vacations Mein Hi Padhai Karta Hai,
Submissions Hamesha Deadlines Ke Baad Karta Hai.
Exams Ke Ek Din Pehele Bhi Facebook Aur Whatsapp Pe Online Milta He..
Ise kehte hai BMS..
* Jab BMS me admission liya to muje laga me kabil ban gaya… lekin…
Jab class attend nahi kiya to muje bahar ghumana aa gaya,
Jab sir ne submision nahi liya to muje rutho ko manana aagaya,
Jab mene college me frds ke sath masti ki to muje gam ko bhulana aagaya,
Jab ATKTs ayi to muje problem solve karna aagaya,
Kabil banne k liye BMS me admission liya tha lekin ek bat sach he ki… muje jindagi jina aagaya….
*Define BMS College:
.
.
.
.
.
.
.
.
.
.
.
A BMS College is a place where brilliant minds who secured good% in high school & inter get physical torture in seminars and industrial visits followed by mental harassment by their faculty for internal marks. The main characteristic of BMS College is that if a student once enter into it, no matter how brilliant he was… he becomes fully dumb. :p
*BMS commandments of Life
1. Thou shall study only during the vacations.
2. Thou shall never write thy assignments thyself.
3. Thou shall begin writing thy projects only on the morning of submission.
4. Thou shall treat all marks above 40 as bonus.
5. Thou shall have at least 70 per cent attendance in the canteen.
6. Thou shall pass GRACEfully.
7. Thou shall always be an OUTstanding student.
8. Thou shall give thy attendance without being present…PROXY is a MUST
9. If thou can't convince them , confuse them.
*5 signs to be a BMS student..
1. Jo samajh na aaye….
Declare it out of course..
2. Har semester ke end mein ye elaan karna ke agla semester start hote hi padhna hai..
3. Apna cell off kar ke padhna aur 5-5 minute baad on kar ke dekhna ki koi msg to nhi aaya??
4. Group study ke dauran baar-baar ye kahna ke 'ab kisi ne koi bakwaas ki to gaaliya khayega'
5. Padhne se pehle pages count karna aur phir
"chodh yaar ab mood nhi hora Kall
se pakkkaa padhai shuruuu.. :P:P
*I am a BMSite !!!
I Can Write 70 Words Per Minute 
But Can't Read My Own Hand Writing… !!
I Spend More Time With My Teachers Than With My Family… !!
I Have No Life and Can Prove It
Mathematically…  !!
I Can Translate English Into Binary…But a 40 Out of 100 Is
Heaven For Me…!!
My Xerox Bills Are Higher Than My Mobile Bill…!!
Yes….I am A BMSite….!!
3 Years,
38+ Subjects,
3800+ Assignments,
38000+ hours !
A Normal Human Being CANNOT Do it.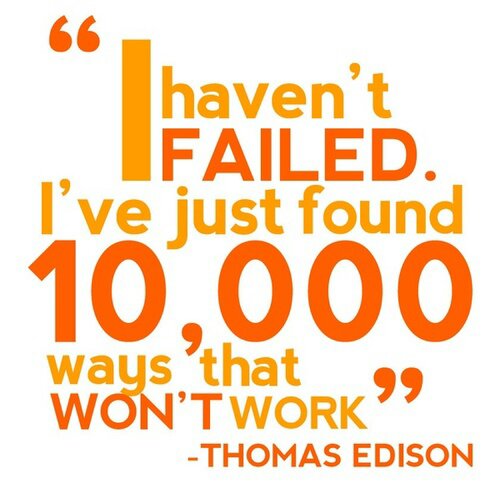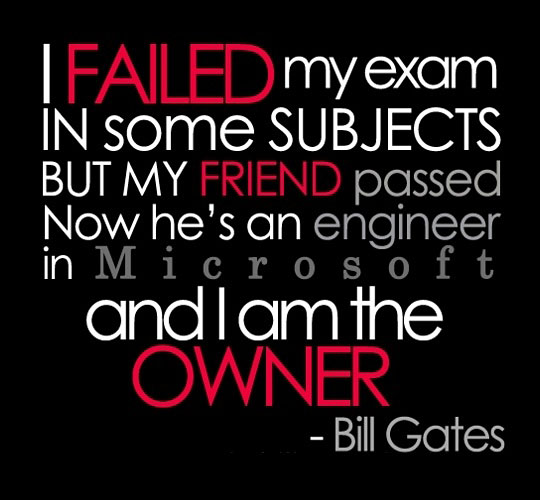 The following two tabs change content below.
We, at BMS.co.in, believe in sharing knowledge and giving quality information to our BMS students. We are here to provide and update you with every details required by you BMSites! If you want to join us, please mail to
[email protected]