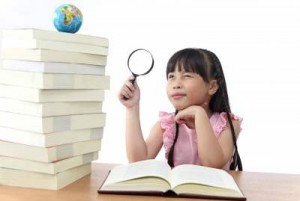 1.         Export Promotion: It refers to export marketing efforts undertaken to promote the sale of goods and services in overseas markets. The export promotion includes various activities such as marketing research, advertising, sales promotion, etc.
2.         Export Under Bond: It is a system of excise clearance. Under this system the exporter can remove the goods out of the factory warehouse without payment of excise duty. The exporter has to submit a bond.
3.         FOB Price: Under the FOB contract, the seller quotes a price which includes all the expenses incurred until the goods are actually delivered on board the ship at the port of shipment. It constitutes
            (a)    Ex-Factory price
(b)    Packing charges
(c)     Inland transportation cost.
4.         Foreign Trade (EXIM) Policy: The FTP or EXIM policy provides guidelines regarding export or import of goods and services. FTP 2004-09 is in force. The FTP is reviewed every year in March/April.
5.        Objectives of EXIM policy –
•        To increase export earnings.
•        To generate employment.
•        To simplify export/import procedures.
•        To improve quality of goods and services.
6.         Forfaiting Scheme: This scheme was introduced EXIM Bank in 1992. In forfaiting transaction, the exporter forfaits his right to receive or claim payment of export goods delivered to an importer, in return for immediate cash payment from the forfaiting agency.
7.         GATS: It stands for General Agreement on Trade in Services. It is one the agreements signed by the members of the WTO. Under OATS, the member nations of WTO should open up the services sector to foreign firms, so as to generate competition in the interest of customers.
8.         GSP: It stands for generalized system of preferences. The developed countries provide tariff concessions on the imports of developing countries. Therefore, developing countries are in a better position to export more to developed nations.
9.         GR Form: GR formality requires the exporters of consumer goods to realise the full value of exports within a period of 180 days. The GR form is prepared in two copies.
10.       IEC Number: It stands for importer's exporter's code number. It is issued by Jt. Directorate General of Foreign Trade. It refers to export-import registration. In India, it is compulsory to obtain IEC Number.
11.       INCO Terms: It refers to international commercial terms in respect of price quotations. The terms specify the exporter's and importer's obligations under various pricing quotations such as FOB, C&F, CIF, and so on. The obligations are universally accepted by importers and exporters.
12.       Indirect Exporting: It refers to exporting with the help of intermediaries such as merchant exporters and star export houses.
13.      Advantages of indirect exporting :
•        Limited risks — only production risks.
Low investment — only in production activities.
Low overheads —only production overheads.
•        There is specialization in the area of production, as the intermediary looks after marketing.
14.       International Dumping: It refers to the practise adopted by certain exporting countries or companies whereby they sell the goods in the other countries at very low price, even below the cost of production. The main purpose is to capture a good amount of market share.
15.       IRMAC: It stands for industrial raw materials assistance centre. It is a scheme operated by large exporters such as export houses who import raw materials in bulk and then supply to manufacturer suppliers or actual users.
16.       ISO 9000: It refers to process standards recognised by International Standards Organisation. At present firms obtain ISO 9001:2000. The main purpose of ISO 9000 series is to ensure quality international standards of products worldwide.
17.       Letter of Credit: It can be defined as an undertaking given by the importer's bank to make payment to the exporter within the terms and conditions of the letter of credit.
18.       LIBOR: It stands for London Inter Bank Offer Rate. It is short term borrowing rate among London banks. LIBOR is a benchmark for pricing Euro Loans.
19.       Lines of Credit: It is a special scheme introduced by EXIM Bank of India. Under this scheme, EXIM Bank provides loans to foreign financial institutions so that they provide loans to overseas buyers to buy Indian capital goods. The main objective is to promote exports of Indian capital goods.
20.       Mate's Receipt: It is issued by the mate (cargo officer) of the ship acknowledging the receipt of goods on board the ship. It states the number of packages and their condition at the time of loading on the ship. It is required to obtain bill of lading from the shipping company.
21.       MFN Clause: MFN stands for most favored nation principle. Under this clause, if a country provides tariff concessions to one member of GATT (now WTO), then automatically such concessions are applicable to all other member countries.
22.       MODVAT: It stands for Modified Value Added Tax. Now it has been replaced by CENVAT.
23.       MVIRDC: It stands for M. Visvesvaraya Industrial Research Development Centre. It assists exporters in number of ways, such as:
a)      Training and Development.
b)      Research and Development.
c)      Providing marketing information.
d)      Organising buyer – Seller meets, etc.
24.       OGL: Open General Licence list means the list which contains those items which can be imported or exported without restrictions. Items covered by an OGL can be exported or imported freely without any licencing formalities to or from all permitted nations.
25.       Overseas Buyers' Credit: It is a special scheme introduced by EXIM Bank of India. Under this scheme, EXIM Bank provides loans to overseas buyers to buy Indian capital goods. The loans are provided at international rate of interest. The main objective is to promote the exports of Indian capital goods.