My last post had 10 of India's most amazing holiday destinations where you could plan your trip for this Summer. (http://bit.ly/1fVfWOd) Unfortunately brilliant as they were, they were a bit out of reach of the college student's pocket money funded vacations.
Here I present a list of a few pocket friendly holiday destinations, where you can plan your summer holidays!
1. Kanyakumari: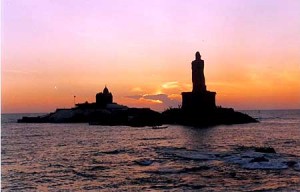 The essence of visiting Kanyakumari lies in the fact that is offers a spectacular view of sunrise and reddish- orange sunset at the convergence point of the three amazing sea – Indian Sea, Arabian Sea, and Bay of Bengal. Also, if you are lucky then you might see the tremendous moon-rise and sunset simultaneously on either side of the horizon.
2. Varanasi: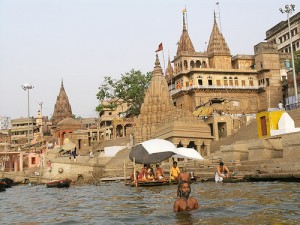 The 'city of temples' have a lot of surprises folded carefully up in its sleeves. Everything from food, hotel, and tourist spots can easily fit into a tourist's budget. The Vishwanath Temple, dedicated to Lord Vishnu, is the greatest attraction of the holy city.
3. Jaipur:
Popularly known as 'Lilac City', Jaipur is the city of Rajas and Maharajas. The food, monuments, palaces, and handicrafts are the essence of Jaipur. It has been a home of tourists for decades now, and offers great hospitality and pleasure.
4. Ooty: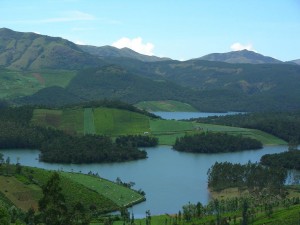 The 'Queen of Hill Stations' is located in the southern region of India. The snow-capped mountains, the cool and pleasant weather, and the tranquil locales can be explored at just the right price.
5. Mysore:
This budgetary destination should be visited during the Dussera festival when the whole city unites together as one for the ten-day celebration. Mysore Palace is the greatest attraction of Mysore. There are many more exciting attractions aside from the Dussera festival. Careers in information technology are  also a major motivation for outsiders to move to the city. Aside from having a rich cultural background and a plethora of career opportunities, Mysore also boasts relatively warm temperatures year-round, making it an excellent vacation spot. Those who decide to visit Mysore should consider booking a hotel beforehand. Visitors can save a significant amount of money by booking a room online. Furthermore, travel websites allow tourists to make last minute reservations, so there's no reason not to see what's available before visiting.
6. Agra:
 One of the wonders of the world – the Taj Mahal is an ideal excuse for tourists to visit Agra. It is budget-friendly and offers great tourists' spots.
7. Darjeeling:
 Known for its natural brilliance, Darjeeling offers great sunrise and sunset view. The snow-laden mountains are the prized possessions of this hill station.
8. Munnar:
This tea town is celebrated for its panoramic tranquil beauty and green hills. The Mattupetti Dam, Kundala Lake, and Atukkad Falls are some of the attractions of this town.
9. Jammu & Kashmir:
This northern state is renowned for its majestic snowfall. The freezing waters, Dal Lake, and quaint holidaying spots makes it a must visit place.
10. Ajanta Ellora:
Ajantha & Ellora are 28 – 30 rock-cut cavern typical monuments designed during the first millennium BC and 5th millennium AD, containing artwork and art forms regarded to be works of art of both Buddhist spiritual art and worldwide graphic art.
The caverns are located just outside the area of Ajantha / Ellora in Aurangabad region in the Native Indian condition of Maharashtra.
Since 1983, the Ajanta & Ellora Caves have been a UNESCO World Record Site.
The following two tabs change content below.
'Ever Learning, Ever Evolving, Never Giving up' sums up www.bms.co.in's Content Manager and passionate writer, Ami. She is a BMS graduate who has freelanced in the past with the top Indian newspapers and magazines. Apart from writing she also likes to indulge into travelling, photography and social work.
Latest posts by Ami Pandya (see all)