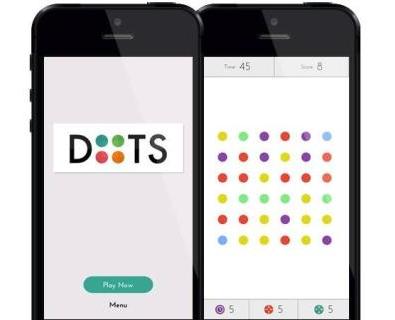 A sensation all over the gaming market is this game "DOTS", A simple elegant and yet an addictive game.
First it became a huge hit on IOS and then betawork's team developed the android version and it's a hit.
The game is simple just connect as many same-coloured dots as you can in 60 seconds. Get competitive by connecting Twitter and Facebook to see your friends' scores on the High Scores list. Check out Endless Mode, the no-limits, gravity shuffling mode of Dots. An un-timed, moves based mode is available; kick back and take your time while planning strategic moves. You can also prove that you are better at Dots than your friends with our local Multiplayer mode.
If you own a android device and does appreciate your own productive work then i must say you  ignore this article but you need addiction of joy and fun DOTS is what you need.
BOTTOM LINE : Simple game must give a try .
Google play link: https://play.google.com/store/apps/details?id=com.nerdyoctopus.gamedots
Ios link:
https://itunes.apple.com/in/app/dots-a-game-about-connecting/id632285588?mt=8
                           HARSHVARDHAN SINGH