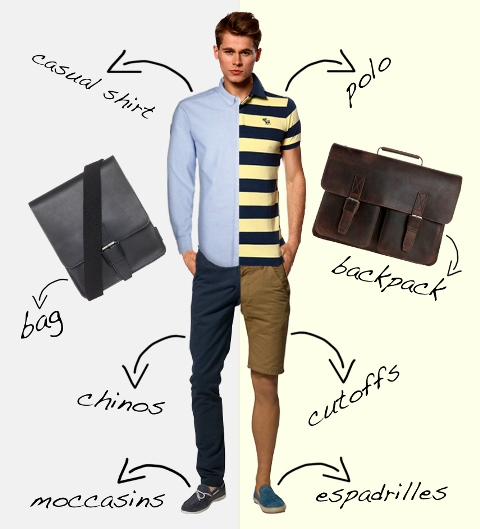 Its summer time and there's a need to upgrade your wardrobe. The summer demands some simple changes in your wardrobe which can maintain your cool and make it stylish.
Here we have mentioned some must haves and must do for men during summer:
1: GET A HAT IF ITS TO HOT: Protecting you head is a necessity for the health so a hat is the best you can do.
2: MOISTURIZE YOURSELF: Look for a lightweight moisturizer that has SPF built in (SPF 30 or higher).
3: WEAR COLOURS AND PATTERNS: Its summer time, wear colours and patterns of course there is a chance of errors but more the colours and patterns, more it gets you cool.
4: GET TEES AND POLOS: Polo's not only gets you stylish but it's comfortable and gets you cool. Go and get tees with your favourite slogans and prints and wear it.
5: SUNGLASSES: The most essential of all when heat rises you need to protect your eyes so sunglasses are necessary.
6: FLIPFLOPS(not everywhere): We know it's the season of summer, flip flops all around but not to wear it everywhere.
7: Shorts/Length pants: Your body needs to breathe from these heat, get shorts and pants to wear to keep yourself cool.
Summer fashion for men is that which keeps you cool and comfortable.
            Harshvardhan singh
The following two tabs change content below.
BMS Team aims to help the BMS students all over Mumbai colleges, empower BMSites and revolutionize management education. If you wish to be a part of our core team, write to
[email protected]