Obesity is an increasing problem for children.
Now, in addition to educational efforts to get parents to teach their children to eat well and exercise more, kids are turning to adult obesity treatments. These include the use of weight control drugs, like Meridia, and gastric bypass surgery.
As in adults, there is no quick and easy way for kids to lose weight. Instead, many overweight kids end up becoming overweight adults.
Have questions?
Ask the Pediatrician.
Pediatrics Guide
• BMI Calculator
• Fruit Juice – How much is too much?
• Understanding Obesity in Youth
• Helping Your Overweight Children
• : Losing Weight: More Than Counting Calories
• Weight-control Information Network
• Healthier Fast Food Choices
Weight Loss Goals
The first goal in getting kids to a more healthy weight should actually not be weight loss. Instead, the usual recommendation is for kids to just stop gaining weight, and then, as they get taller, they can 'grow into' their weight.
An even more realistic goal might be to just not gain weight so fast though. For example, a 12 year old boy should usually gain about 10 pounds a year during the early teen years. If he gains much more, say 15-20 pounds, then he will quickly become overweight. If he limits himself to the usual healthy weight gain for a teenager, then he might become less overweight and will at the very least, not become more overweight. Although that doesn't sound like much, it is an important accomplishment.
If your child is very overweight, then the next goal should usually be to stop gaining weight or gain less weight each year, say perhaps only 3-5 pounds a year. If necessary, your child could then move towards losing weight, especially if he is very overweight, in which case he may need to restrict his calories somewhat under the guidance of a Registered Dietician or your Pediatrician.
Parents, and many weight loss centers, like Weight Watchers, often ask what weight a child should be to be more healthy. This is a tricky question, as a child's BMI and healthy weight changes each year as he gets taller. It can be important to figure out what a healthy weight would be though, as it can be an important concrete goal to reach for.
Although the body mass index calculation is usually used to figure out if a person is at a healthy weight, you can also use it to find a target healthy weight for your child. For example, a 12 year old boy who is 4'11" and 150 pounds, has a BMI of 28 and would be considered overweight. A more healthy BMI would be about 24, which would put his weight at only 119 pounds. But it is very unreasonable (and unhealthy) to expect a child to lose 31 pounds.
You should instead look at what his height and weight should be in a year or two to reach a healthy BMI. For example, for this child, in a year you can expect him to grow about 3 inches. And at age 13, a more healthy BMI for a boy would be 25 (which is about a 10% loss in a year). If you enter those numbers in this reverse BMI calculator, you will calculate a target weight of 137, which is a little more reasonable and about a 1 pound loss a month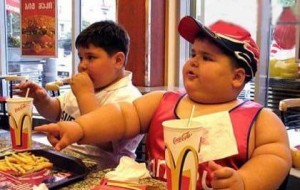 The following two tabs change content below.
Tolani College
Tolani College of Commerce is a commerce college in Andheri East, Mumbai, India.
Latest posts by Tolani College (see all)