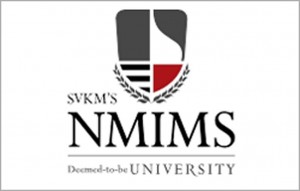 Sections and Syllabus for NMAT:
Sections:
Section                   Number of Questions      Time in Minutes
Language Skills           32                                     22
Quantitative Skills      48                                     60
Logical Reasoning      40                                     38
Total                             120                                120
Syllabus:
Language Skills:
Reading Comprehension
Passages
Poems
Synonyms
Anonyms
Dictionary meanings of different words,
Syntax, and correct grammar
Language usage and their rules
Quantitative Skills, Data Interpretation & DS
Arithmetic
Algebra
Trigonometry
2D and 3 D Geometry, and Statistic.
Line graph
Bar graph
Tables
Pie chart.
Logical Reasoning
Coding & Decoding,
Strong Arguments and Weak Arguments,
Series,
Family tree,
Multi-dimensional arrangements,
Puzzles
For details about the exam please refer:
http://www.bms.co.in/mba-entrance-nmat/
For details regarding, colleges accepting NMAT scores please refer:
http://www.bms.co.in/mba-entrance-exams-nmat-nmims-campuses-and-programme-details/
The following two tabs change content below.
'Ever Learning, Ever Evolving, Never Giving up' sums up www.bms.co.in's Content Manager and passionate writer, Ami. She is a BMS graduate who has freelanced in the past with the top Indian newspapers and magazines. Apart from writing she also likes to indulge into travelling, photography and social work.
Latest posts by Ami Pandya (see all)